With each new version of the Designer software it gets better and more feature rich, and version 2022.4 is no exception! This list highlights some of the changes. For a full list of release notes click here.

Undo/Redo
The Designer now supports undo and redo. You can use the menus options under the Edit menu, or the standard Windows Ctrl-Z for undo and Shift-Ctrl-Z for redo. Undo/redo is supported for up to 20 changes. After that older changes will be discarded.

Adjustable Data Channel Values
Data channel values can now be 'played' in the Designer. THis lets you easily preview your dashboard with different values without having to be in the sim.

There are several buttons in the Data Channel Values window that allow this to happen. The 'Play' button will start the process. When playing, the values of each data channel will move between their minimum and maximum values. To stop playing, click the 'Stop' button. You can also manually adjust any slider to change the value of the data channel.

Sim-Specific Data Channels
You can now associate with dashboard design with a specific sim. Based on your selection, any data channel drop downs will grey out channels that are not supported by that sim.

Note that this is only a guide. Just because a channel is greyed out does not mean you can't select it and use it in your design. It just means that there is no data associated with it in the selected sim.

New Data Channels, Widgets and Warnings
Added a new Data Channel: ERS Deployment Mode. Added car number options to the Competitors Tool. Added new Widgets for Class Position, Class Position/Total Cars and Distance To Pit options. Added new Warning options: In Pit Lane, Traction Control Engaged, Headlight Flash.




Undo/Redo: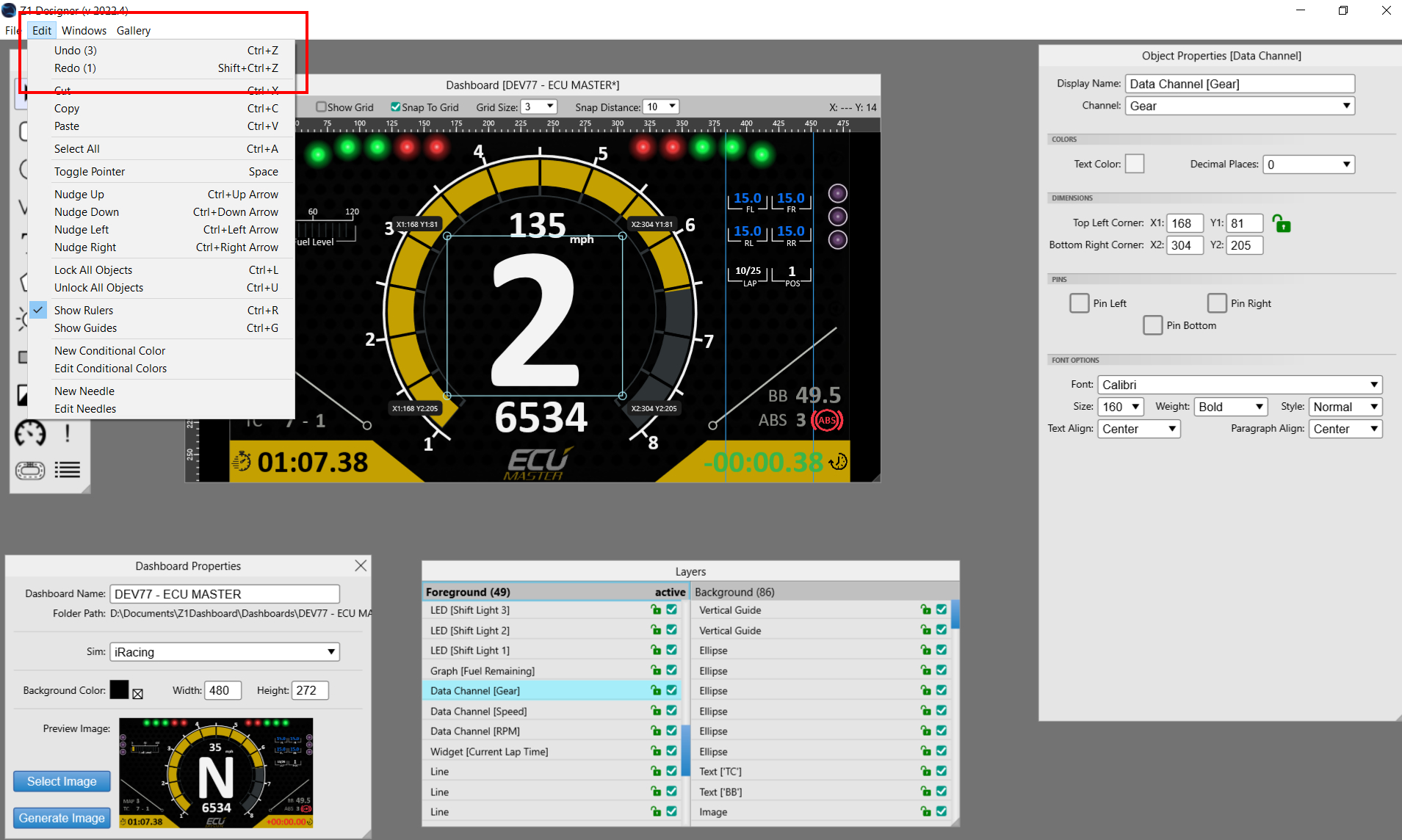 Adjustable Data Channel Values: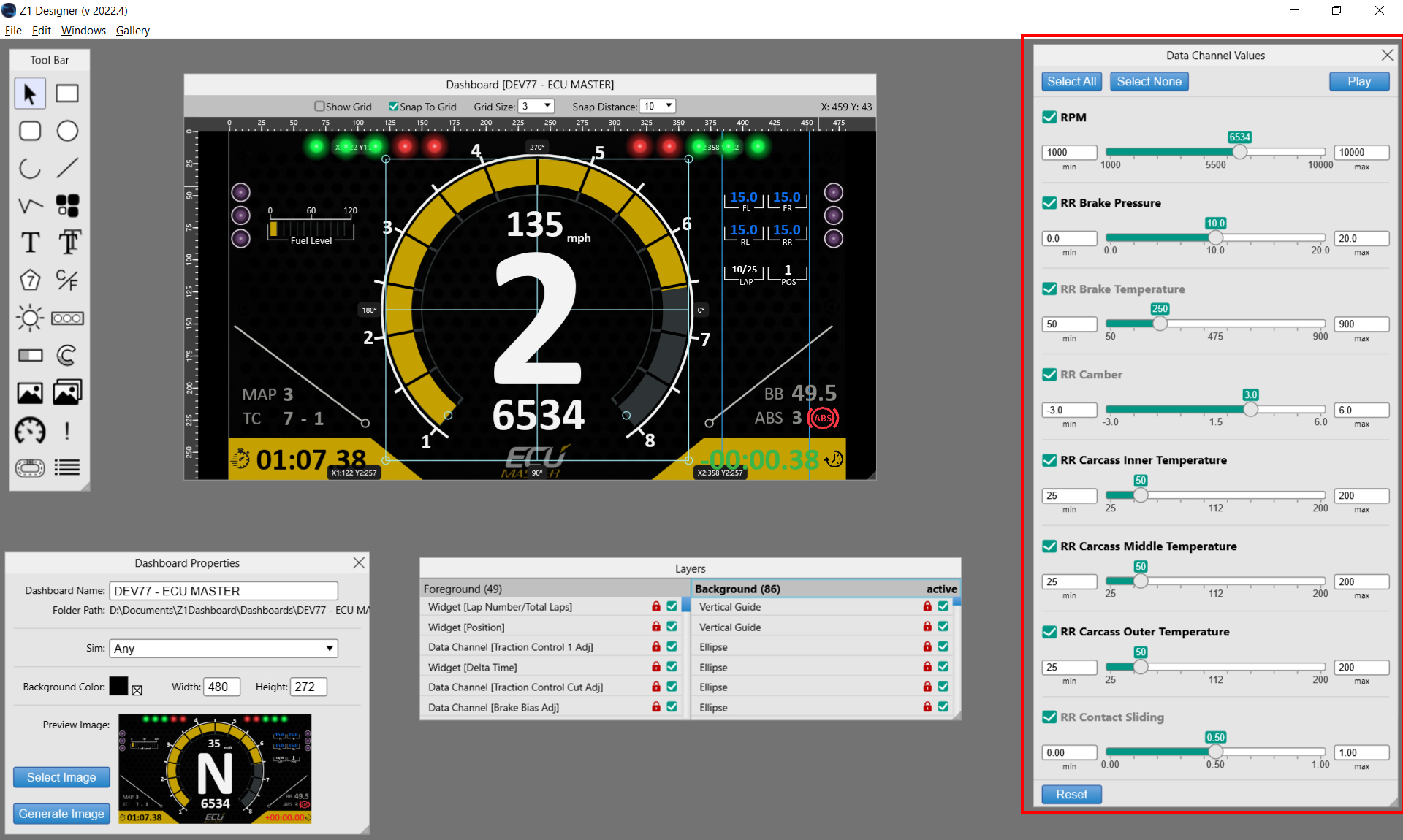 Sim-Specific Data Channels: