With each new version of the Designer software it gets better and more feature rich, and version 2022.2 is no exception! This list highlights some of the changes. For a full list of release notes click here.

New Gauge Tool
This lets you create analogue gauges. There are tons of features on this tool. Stay tuned for the video explaining them all.

Needle Designer
This is where you can create needles that will be used with your gauges. A single needle can be used multiple times in as many different gauges as you like. The Z1 Designer comes with 11 example needles. You can use these in your own designs as is, or you can use them to create your own needles. Or you can create needle designs from scratch.

Object Rotation
You can now rotate the following items: text, conditional text, rectangles, rounded rectangles, and units. To do so you can enter the desired rotation into the Rotation Angle text field in the object properties window. Alternatively you can select the item in the Dashboard window and then drag the handle for the rotation.

New Data Channels
Added unit specific data channels for Speed, Oil Pressure, Oil Temperature, Water Pressure, Water Temperature and Fuel Pressure. These are intended to be used when creating gauges. But of course you can use them in any object that used data channels. For example there is now 'Speed', 'Speed KPH' and 'Speed MPH'. The 'Speed' data channel will display speed in whatever units the end user has selected. 'Speed KPH' will always display speed in KPH. And 'Speed MPH' will always display speed in MPH.

Scrollable Toolbar
There is now a scrollbar that will appear in the Tool Bar window if the window is not big enough to display all tools.





Analogue Gauges: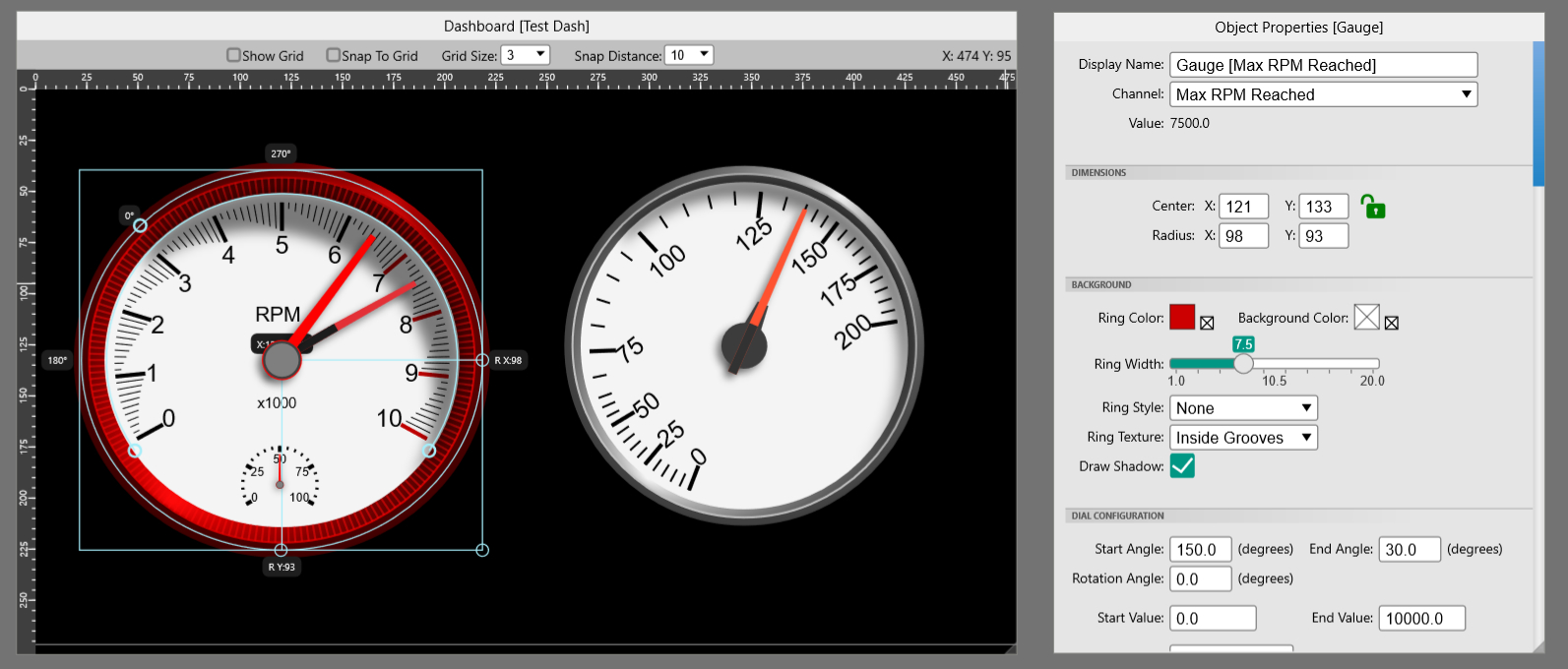 Needle Designer: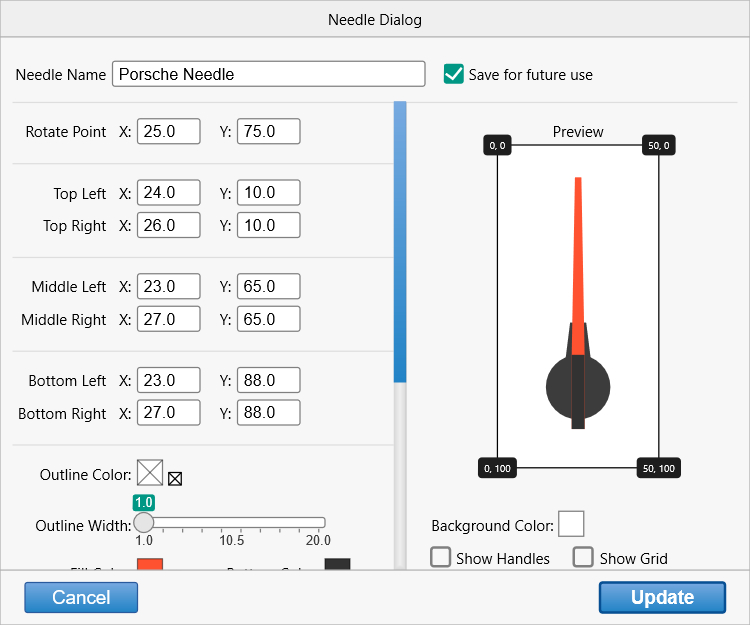 Object Rotation: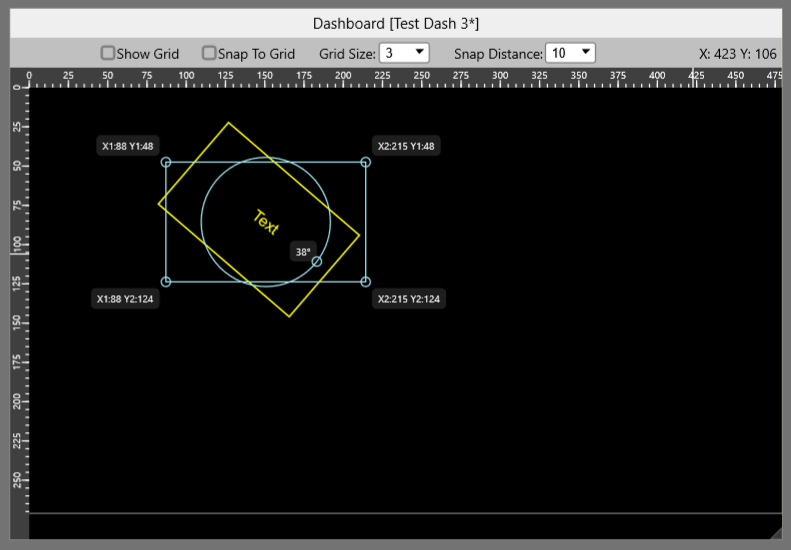 Scrollable Toolbar: