With each new version of the Designer software it gets better and more feature rich, and version 2021.4 is no exception! This list highlights some of the changes. For a full list of release notes click here.

New Tools
Three new tools have been added: Circular Graph tool, Arc tool, and Competitor tool. You can now display circular graphs, arcs, and information on the drivers ahead or behind you on track (or by position).

Object Locking
You can now lock the location of an object by clicking on the padlock icon in either the layer window or the object properties window. You can also choose to lock all objects by selecting Edit->Lock All Objects, or typing the Ctrl-L keyboard shortcut. All objects can be unlocked by selecting Edit->Unlock All Objects or typing the Ctrl-U keyboard shortcut. When an object is locked it cannot be moved or resized.

Rulers
You can choose to display these by selecting Edit->Show Rulers. They are displayed by default. The units used in the rulers are pixels. The rulers will show the cursor position as a small line in the ruler. The line is a vertical line on the top ruler, and a horizontal line on the left ruler.

Guides
To use guides you need to have rulers displayed. A guide is a vertical or horizontal line that is used to help align objects in your design. If you move an object near a guide that object will 'snap' to the guide. To create a guide, click on one of the rulers and drag the mouse onto the dashboard design. A new guide will be created and will display on your design. You can move a guide like any other object. Guides are always created in the background. While they are saved with the dashboard design, the are only displayed in the Z1 Designer and not in the Z1 Dashboard.

Object Coordinates
When you select an object the coordinates of that object are now displayed next to the object in the design window. This is intended to better feedback on where an object is located. You can specify the font size used for this information in the settings dialog. This feature can also be turned off in the settings dialog.

Nudge Commands
You can move the selected object up, down, left or right by one pixel using nudge commands. The keyboard shortcuts are the control key + arrow keys.

Improved Rendering
Rendering updates to improve overall clarity, especially when using Windows scaling other than 100%.

New Warning Type
ABS Engaged has been added as a warning type for use within the Warning Tool.

New Widget Options
Fuel Buffer, Fuel With Units, Fuel To Finish With Units, Average lap Description, Average Fuel Description, Wind Speed, Wind Direction - Large Arrow, Wind Direction - Small Arrow have been added aswidget options.




New Tools: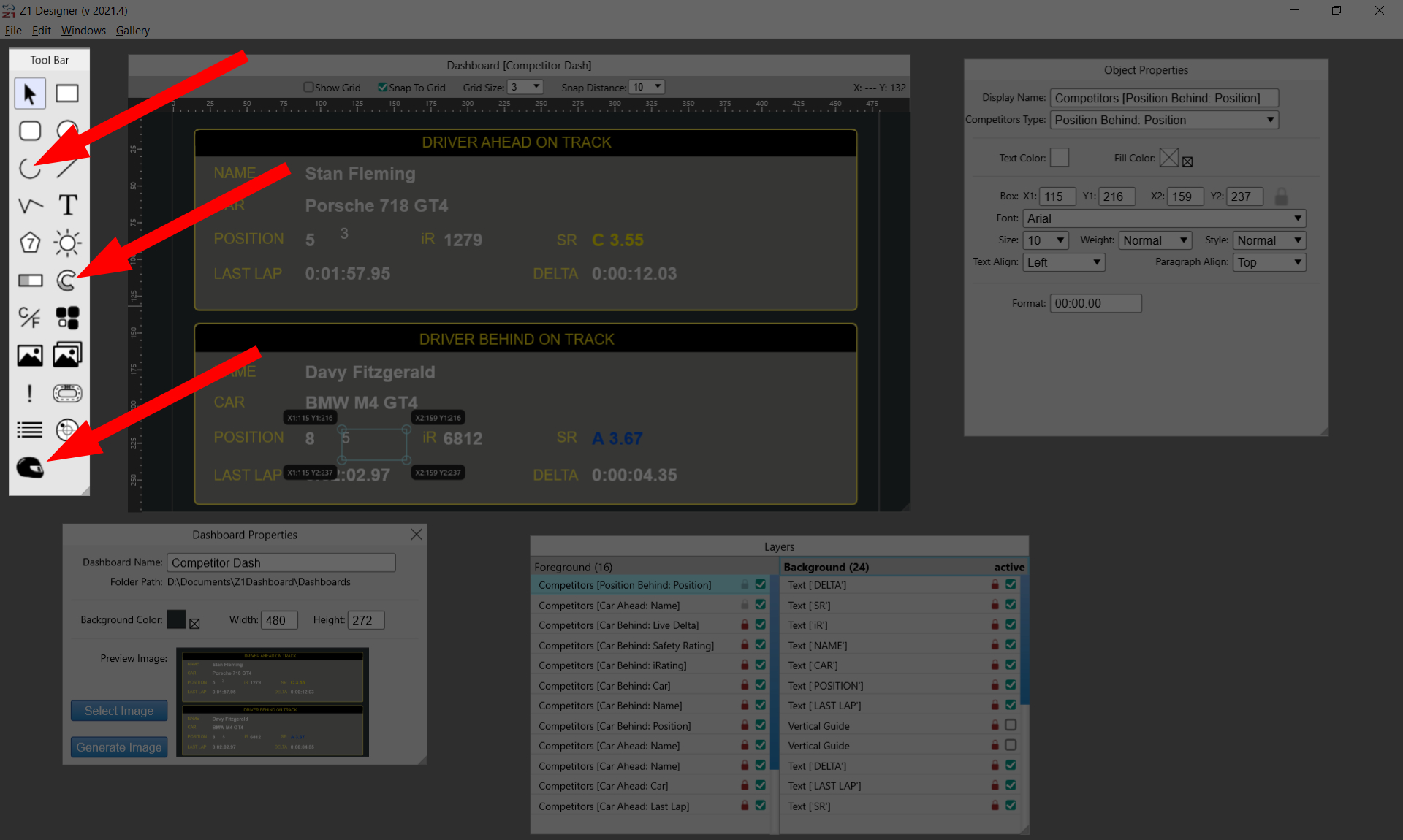 Object Locking: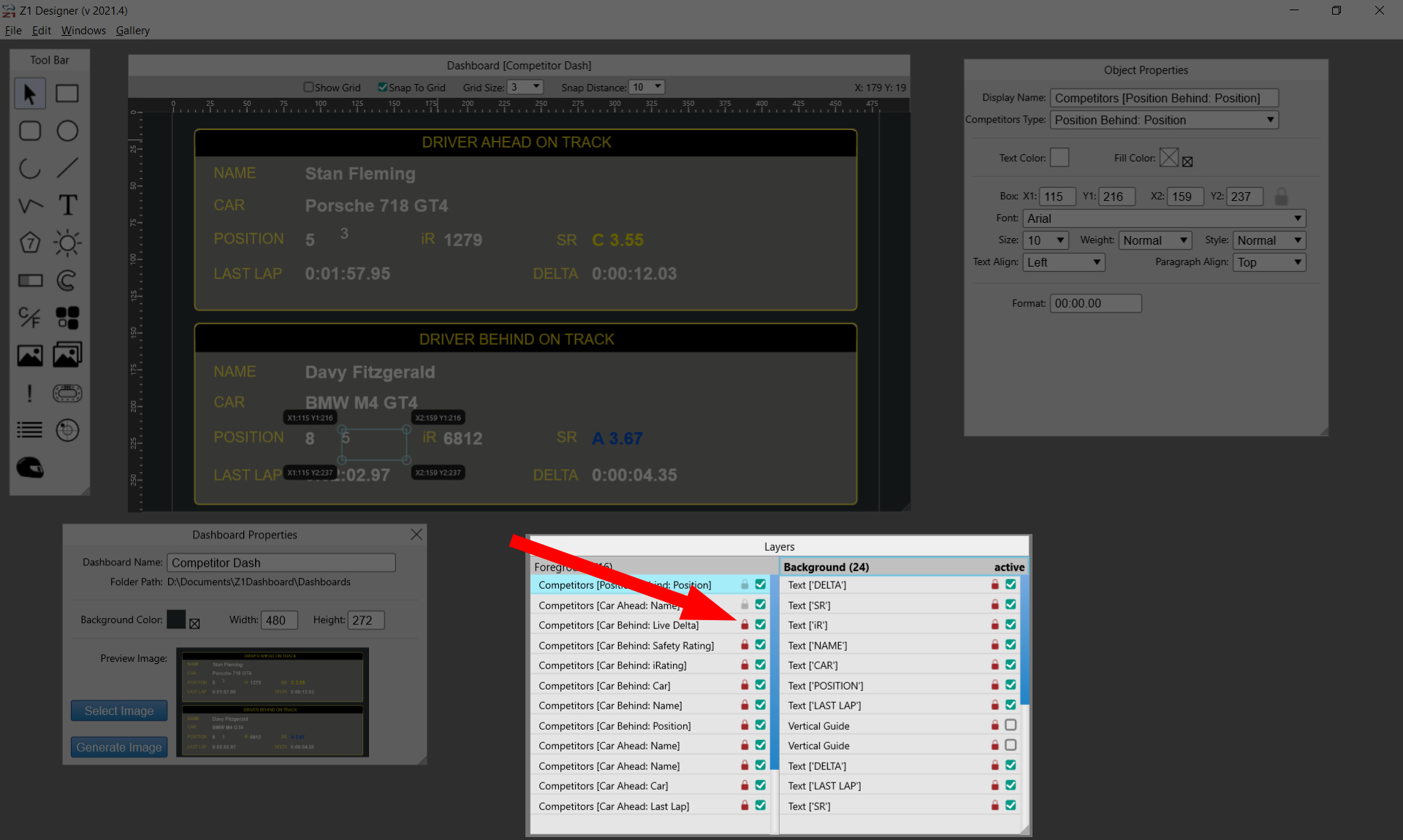 Rulers: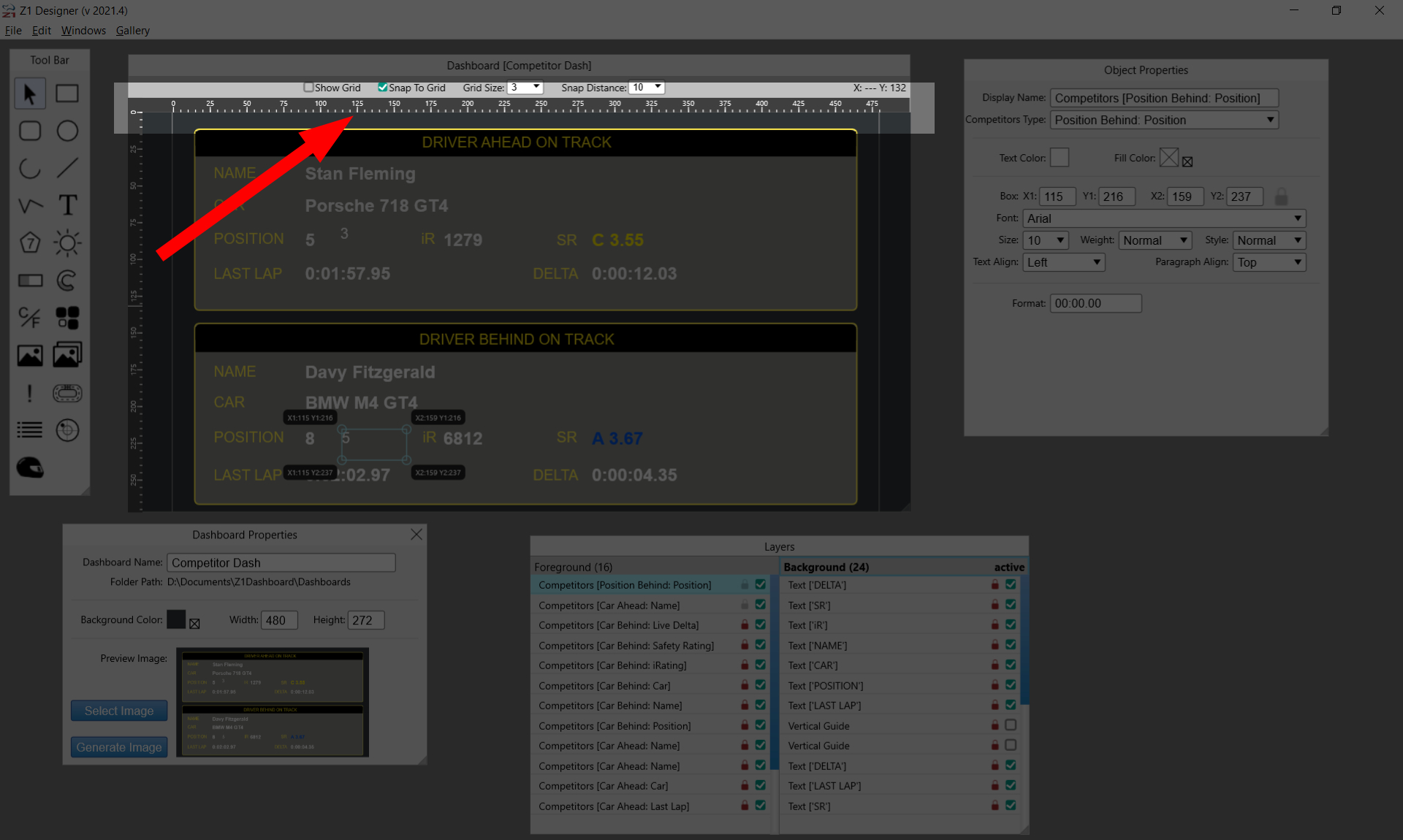 Object Coordinates: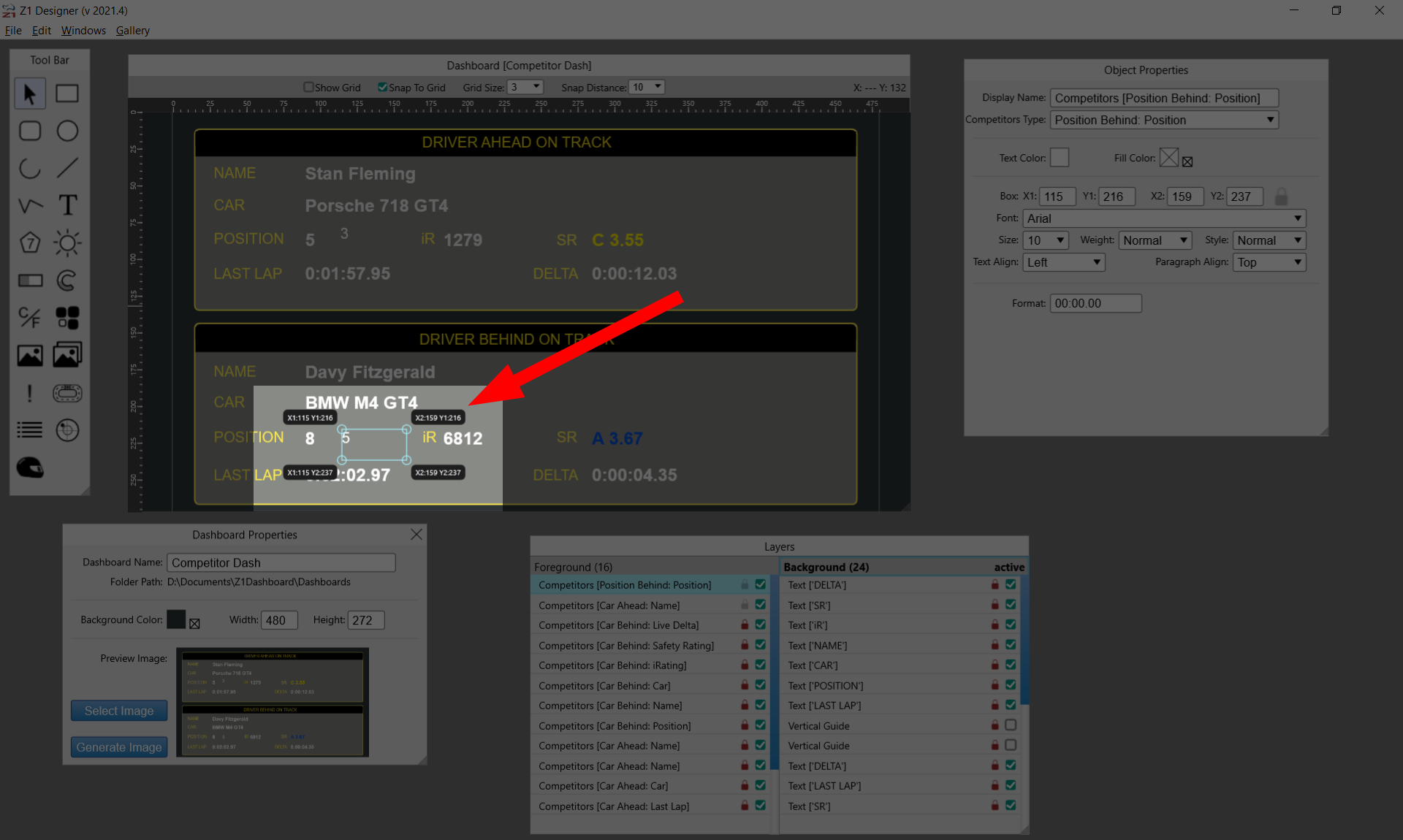 Dashboard Examples: