With each new version of the Designer software it gets better and more feature rich, and version 2021.3 is no exception! This list highlights some of the changes. For a full list of release notes click here.

The Dashboard Gallery
This is where you can download any currently available dashboards that have been made using the Z1 Designer. These dashboards will have been created by either Z1 Software or other users. The displayed dashboards can be filtered by category, sim, or specific search terms. You can also upload your own dashboards to the gallery.

New Color Dialog
A completely new color dialog has been incorporated. This will allow for easier selection of colors, conditional colors and in the future, gradients.

Conditional Colors
The Z1 Designer now supports conditional colors, as well as conditional images. A conditional color is one that can change based on the value of a data channel. After you have defined a conditional color you can assign it to an object just like any other color.

Conditional Images
Conditional Images are now supported. They are similar to conditional colors, but change an image instead of a color. To add a conditional image to your design, you use the Conditional Image tool. A single conditional image can display between 2 and 20 different images.

Improved Keyboard Commands
You can now highlight parts of the text within them using the shift+left/right arrow keys and delete the highlighted text. The Tab key now moves to to next available text field or drop down. The Home/End keys move the cursor within a text field. The arrow keys can now navigate a drop down's items. The Ctrl-X/C/V commands are now available for the text fields.

New Warning Types
DRS Active, DRS Available, DRS Next Zone, Car Left, Cars Left, Car Right, Cars Right have been added as warning types for use within the Warning Tool.

New Widget
Fuel To Add At Stop has been added as an option within the Widget tool.




Dashboard Gallery: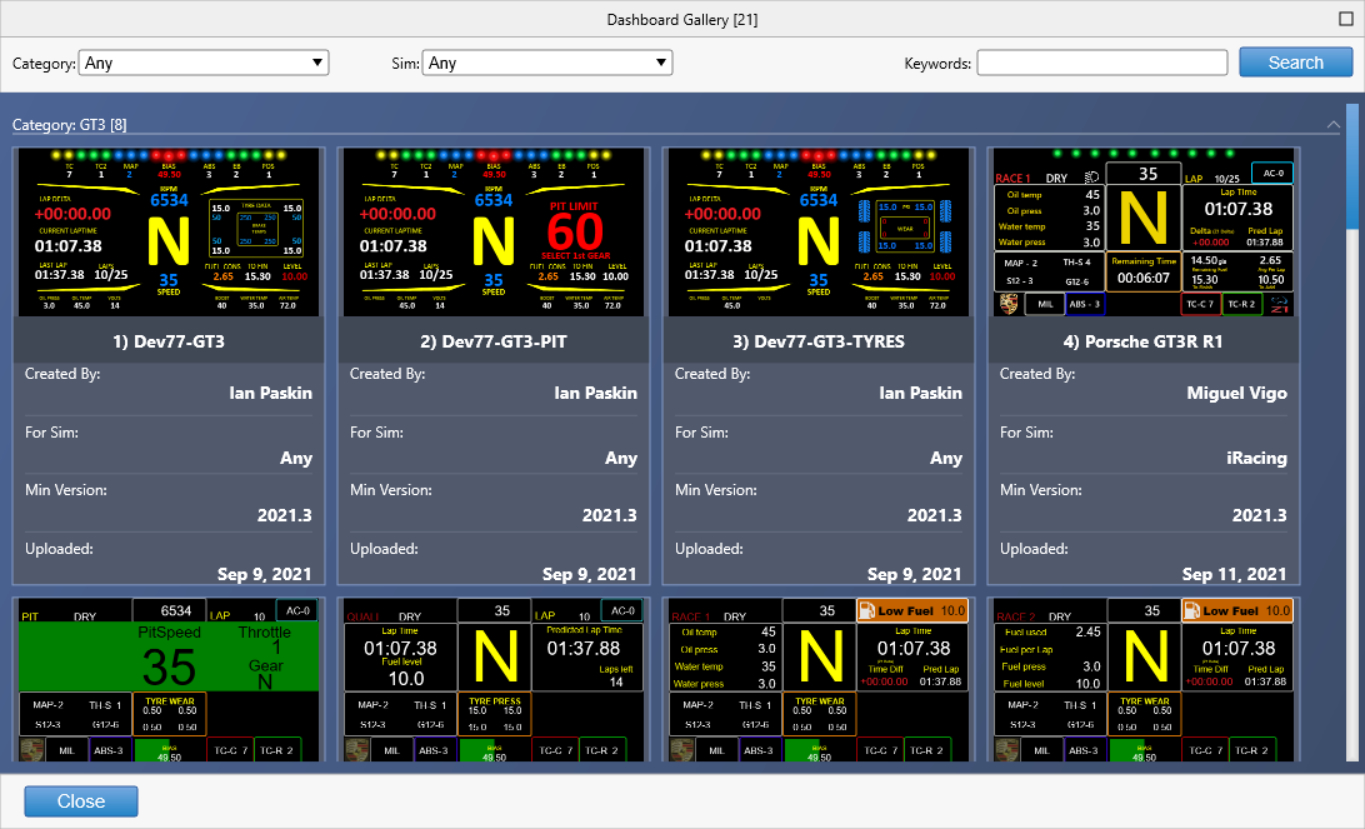 New Color Dialog: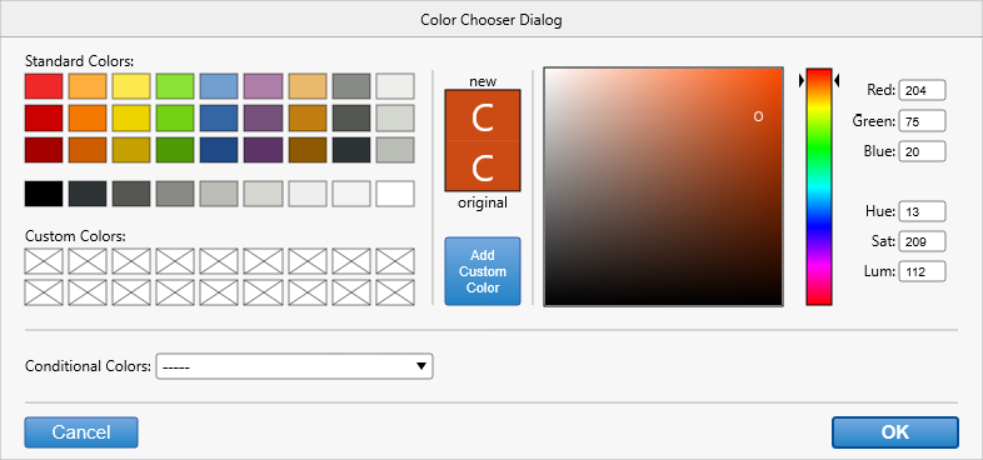 Conditional Colors:



Conditional Images: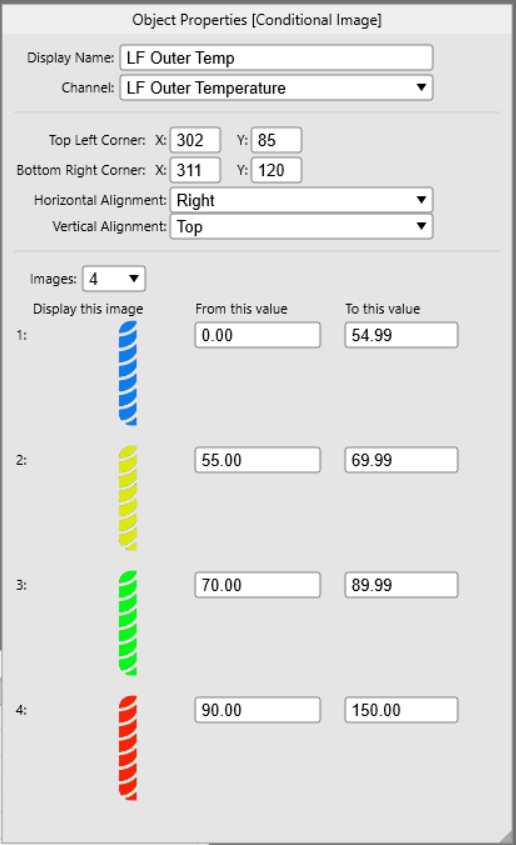 Gallery Upload: