With each new version of the Dashboard software it gets better and more feature rich, and version 4.19 is no exception! This list highlights some of the changes. For a full list of release notes please see the release notes page.

Edit Mode
This is a new way for you to select dashboards for your car. There are several ways to turn Edit Mode on or off. When you are in the car you can right click your mouse, or CTRL-left click your mouse on the dashboard. Or you can assign a button box button or POV switch.

With Edit Mode turned on you will be able to scroll through all the 150+ available dashboards while sitting in your car. This makes it easier and faster to select a dashboard than the current method which requires you to get out of the car every time you want to change a dashboard assignment.

Sounds
The Z1 Dashboard can now play various sounds when certain events occur. They are 1) a beep when it is time to upshift; 2) announcing the gear you are in after a gear change; 3) A beep when DRS is available. All three are turned on by default.

These sounds can be customized. They are stored as WAV files in the folder documents/z1dashboard/sounds.

Four new Dashboards
There are four new dashboards in this release. They are the Relative dashboard, which displays the time deltas between your car and several cars ahead and behind. The Truck Dash 1 is for off road trucks. Two new Standings dashboards (Standings dash 3 and 4) showing the current standings for your class, as opposed to the entire field.

SOF Displays
When in a multi-class race in iRacing, the garage standings screen will now display the various strength of field (SOF) for each of the classes as well as for the overall field. This display is dependent on having room at the bottom of the screen for this information. The overall SOF will always be displayed.

Full Car Names
The car drop down in the Car 1 tab now uses the full car name as opposed to the short car name previously used. This makes it easier to determine which car you are selecting, as the short car names can sometimes be quite cryptic.



Just $24.99!


Edit Mode: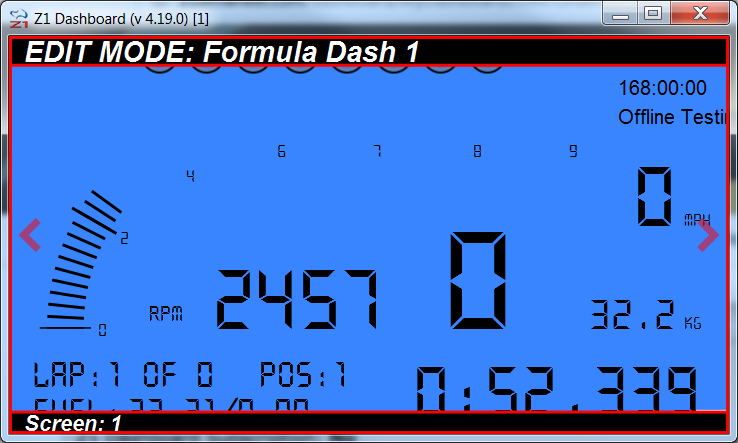 Sounds: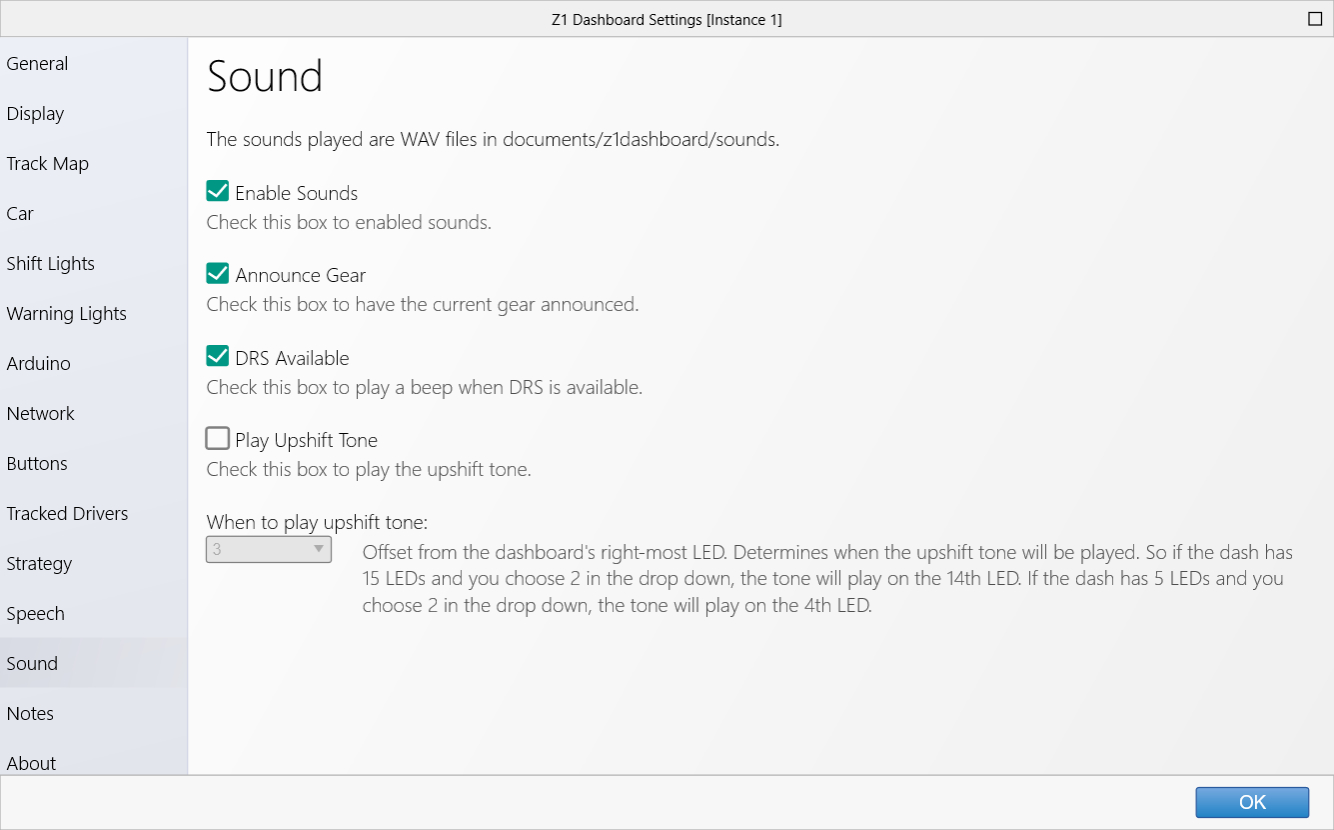 Relative Dash: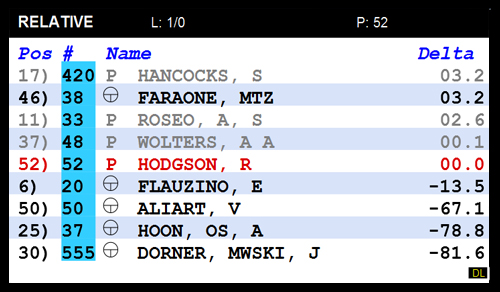 Truck Dash 1: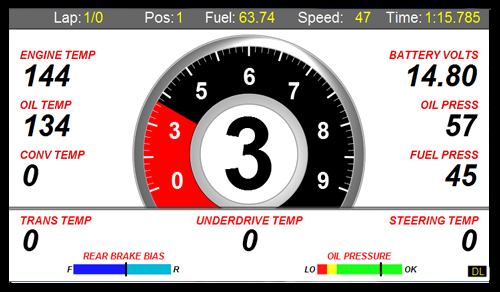 Standings Dash 3: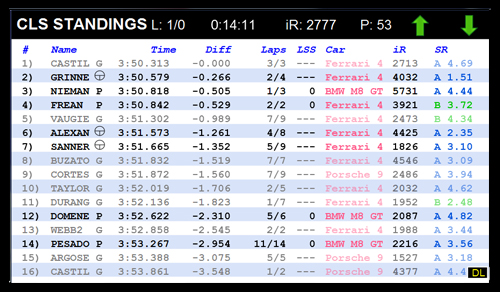 Standings Dash 4: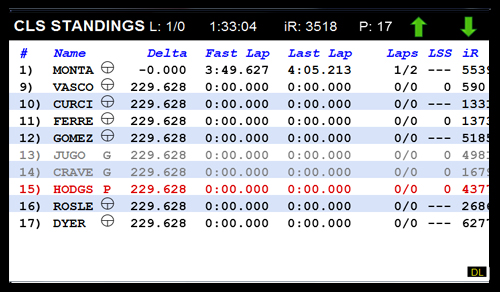 SOF Displays: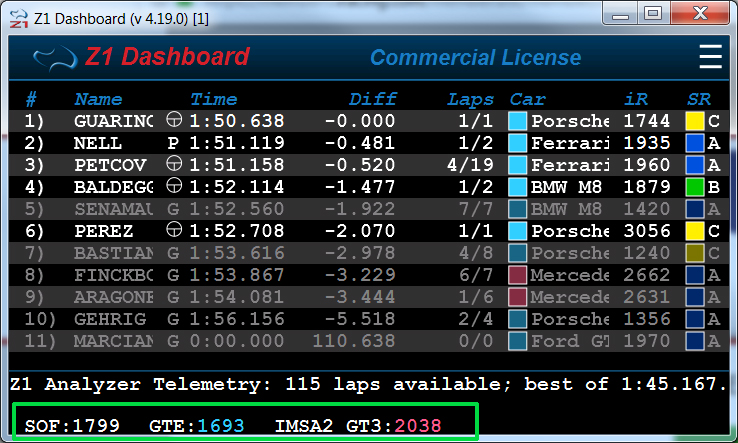 Full Car Name: