With each new version of the Dashboard software it gets better and more feature rich, and version 2023.1 is no exception! This list highlights some of the changes. For a full list of release notes please see the release notes page.

Driving Instructor
The Driving Instructor is now available to ride along with you in the car. The instructor will speak to you as you go around the track like a real-world instructor would do, providing advice on the turns and how to improve your time through them.

There are 3 levels of advice that can be given by the instructor - beginner, intermediate and advanced. By default the instructor is set to beginner. You should set this level based on your experience as a driver as it effects the advice given by the instructor.

Instructor Voice Packs
Users can create their own instructor packs. An instructor pack consists of a folder placed in the documents/z1dashboard/voices folder. Look at the folder documents/z1dashboard/voices/greg as an example. This folder contains an xml file called 'voice'. When creating your own instructor you would edit this file to reflect your instructor.

Support For The New Z1 Designer Features
The various new features that have been added to the Z1 Designer v2023.1 are supported. These new features let you create even better dashboards for use within the Z1 Dashboard.

Vocore 6.8" Screen Support
Support for the 6.8" Vocore screen has been added.

Water Pressure Warning
Added Water Pressure warning level to the Car tab in the Settings dialog. This is a car specific warning level. When the water pressure is under this level the water pressure warning will be triggered. Dashboards that implement the Water Pressure warning will then display the appropriate warning.



From $24.99!


Onboard Driving Instructor: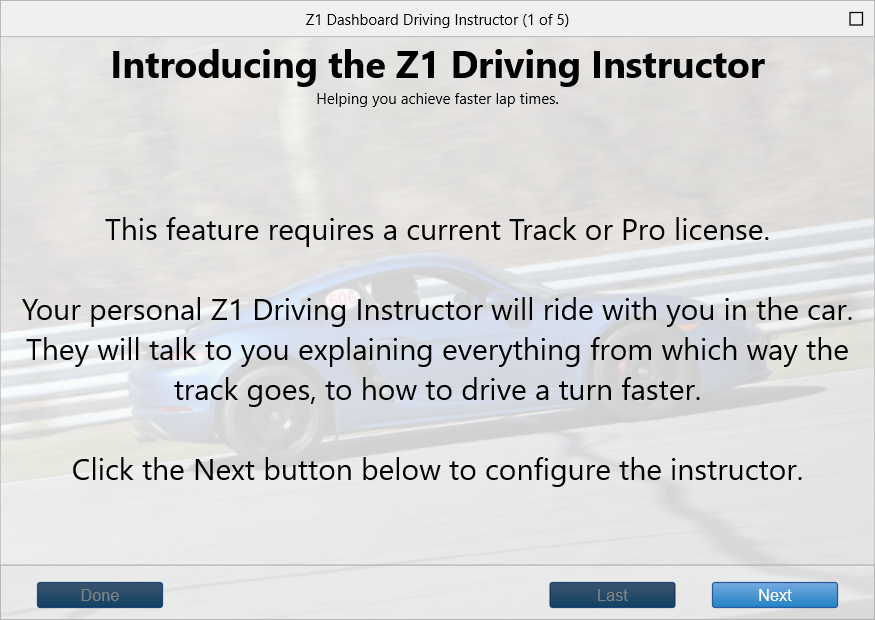 Choose Your Instructor Level: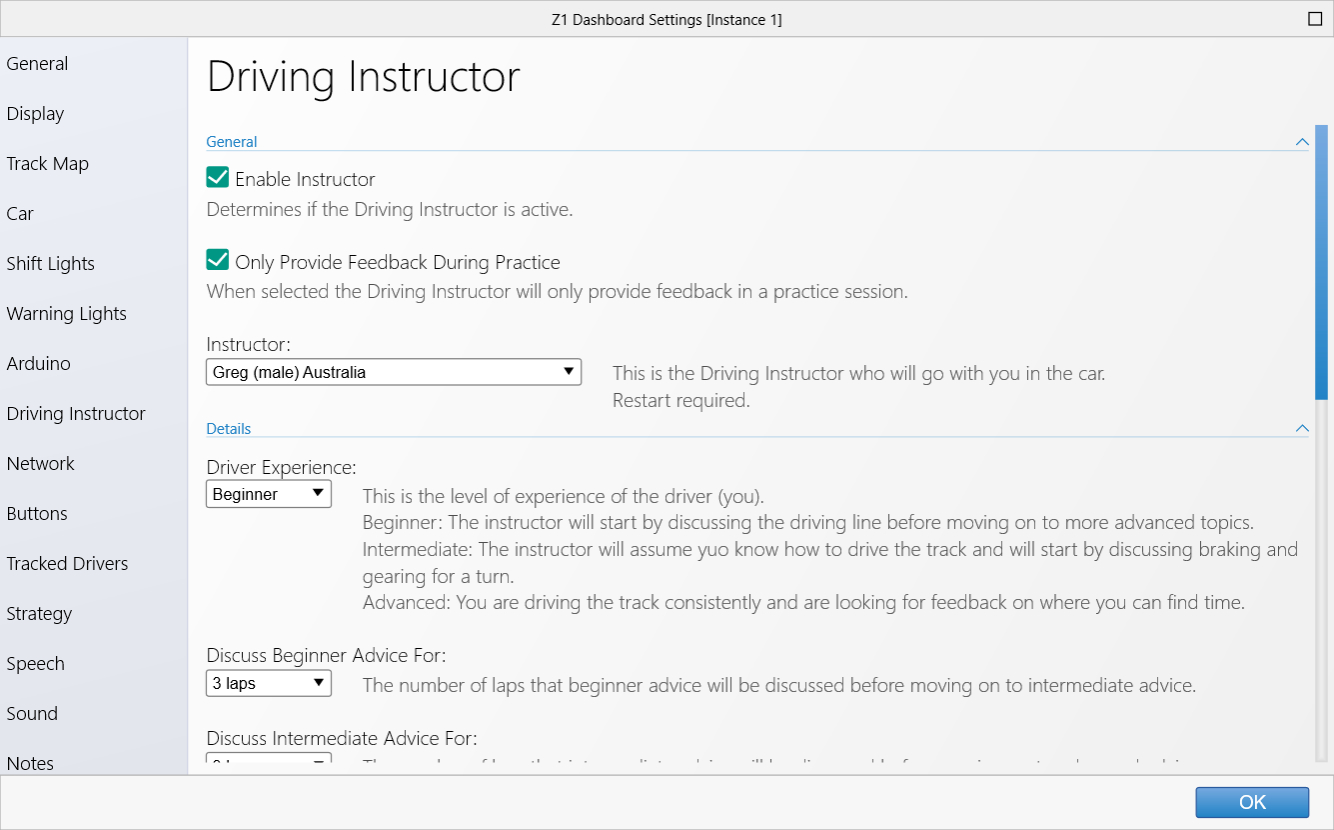 New Z1 Designer Compatibility: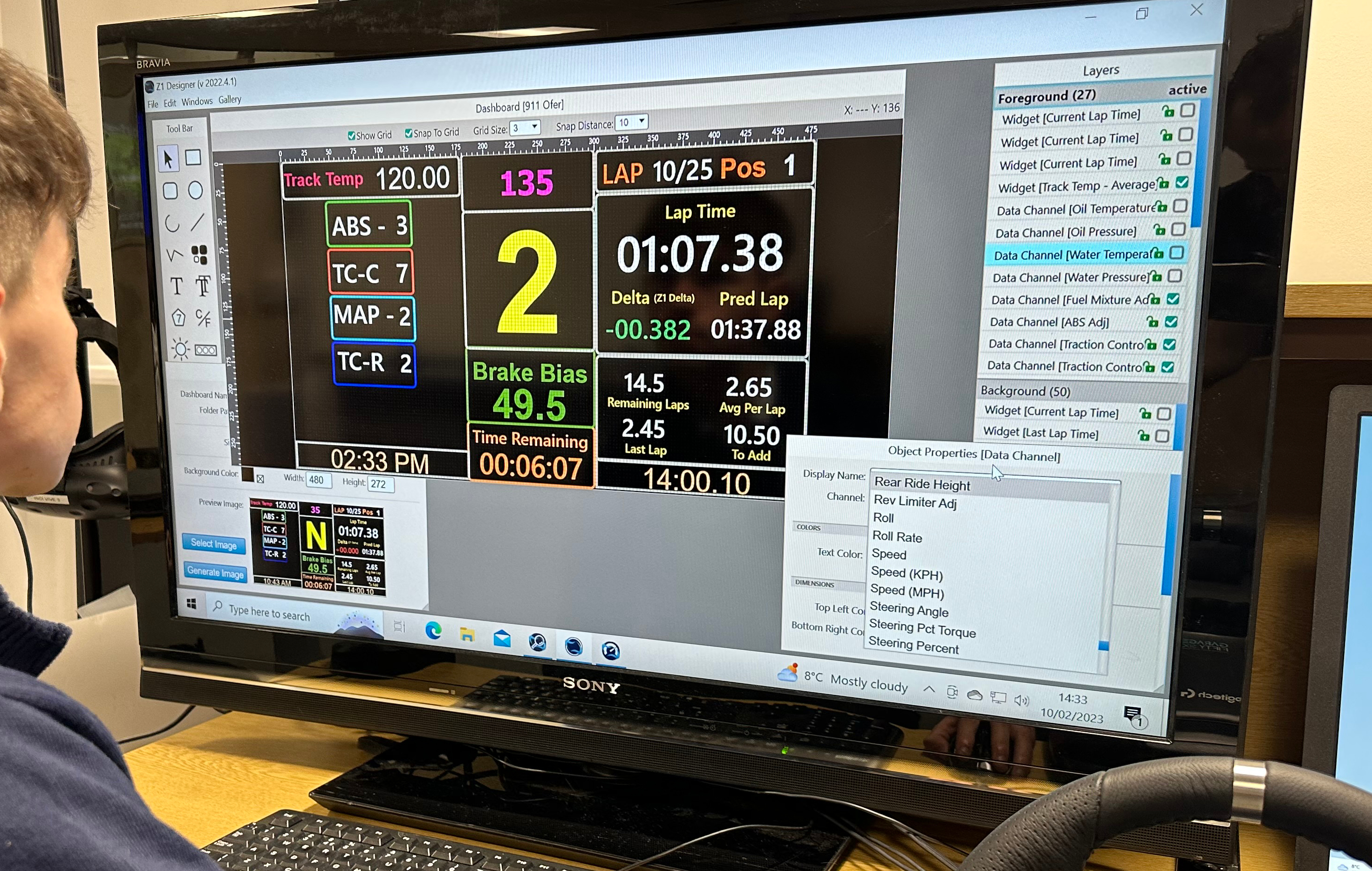 Vocore 6.8" Screen Support: