With each new version of the Dashboard software it gets better and more feature rich, and version 2022.4 is no exception! This list highlights some of the changes. For a full list of release notes please see the release notes page.

Improvements to Vocore and USBD480 support
Vocore 6.8 inch screen are now supported. In addition the FPS rate is now limited to 30 FPS by default when using Vocore and USBD480 screens. This is to help improve bandwidth. You can manually change this by turning off Auto Settings and then changing the FPS rate in the General settings tab. Note a higher FPS rate on these screens isn't really necessary and can cause the screen to hang if you don't have enough USB bandwidth.

External Shift Light Active Preview
In the Shift Lights settings tab, changing the color of the Shift LEDs will cause external LEDs to illuminate immediately if you have Active Preview enabled. This allows you to see your color choices in action.

There is also a slider under the shift light RPM display. If you are using an external device and have Active Preview enabled you can use this slider to preview what the LED settings will look like on your device at a specific RPM value.

Improved Button Assignment
There is a new option in the Buttons settings dialog called 'Check By State Change'. This is on by default. When this option is selected, button assignments will be done when the state of the button changes from Off to On. When the option is turned off, assignments will happen when a button is detected in the On state. The purpose of this feature is to be able to assign buttons that are toggle switches or other buttons that may not be simple On/Off buttons.

Arduino Support Improvements
There is now a default baud rate option in the Arduino settings tab. This specifies the default baud rate to use with your Arduino device. If the Arduino.xml does not contain a baud rate for the device then whatever is selected in the drop down will be used.

New Data Channels
Various new data channels have been added. These can be used in the Designer when creating or editing dashboards, or in the Analyzer when viewing telemetry data.

AMS2 - added support for ride heights, inner/middle/outer tire temps, DRS, ERS deployment mode, headlight flash active.

iRacing - added support for the Power Steering adjustment, traction control active, headlight flash active.

ACC - added support for traction control active, headlight flash active.



From $24.99!


Improved Vocore/USBD480 Support: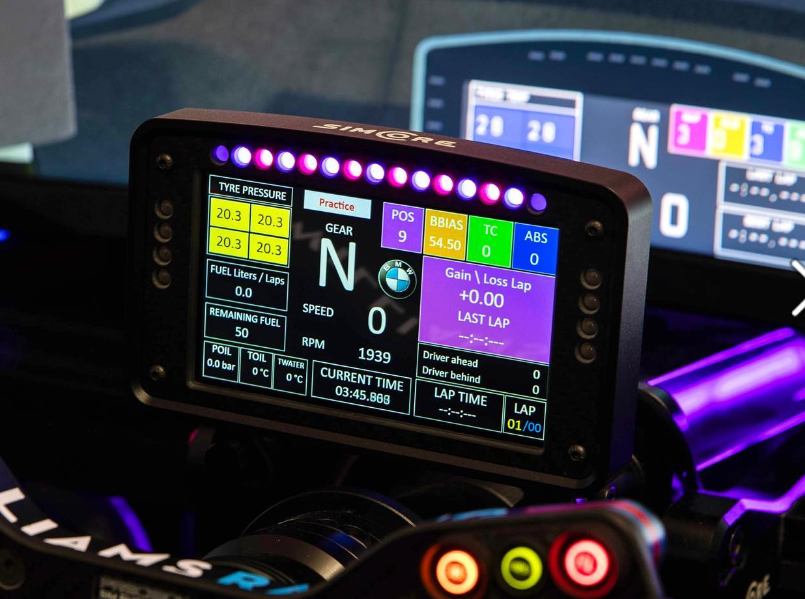 Shift Light Active Preview: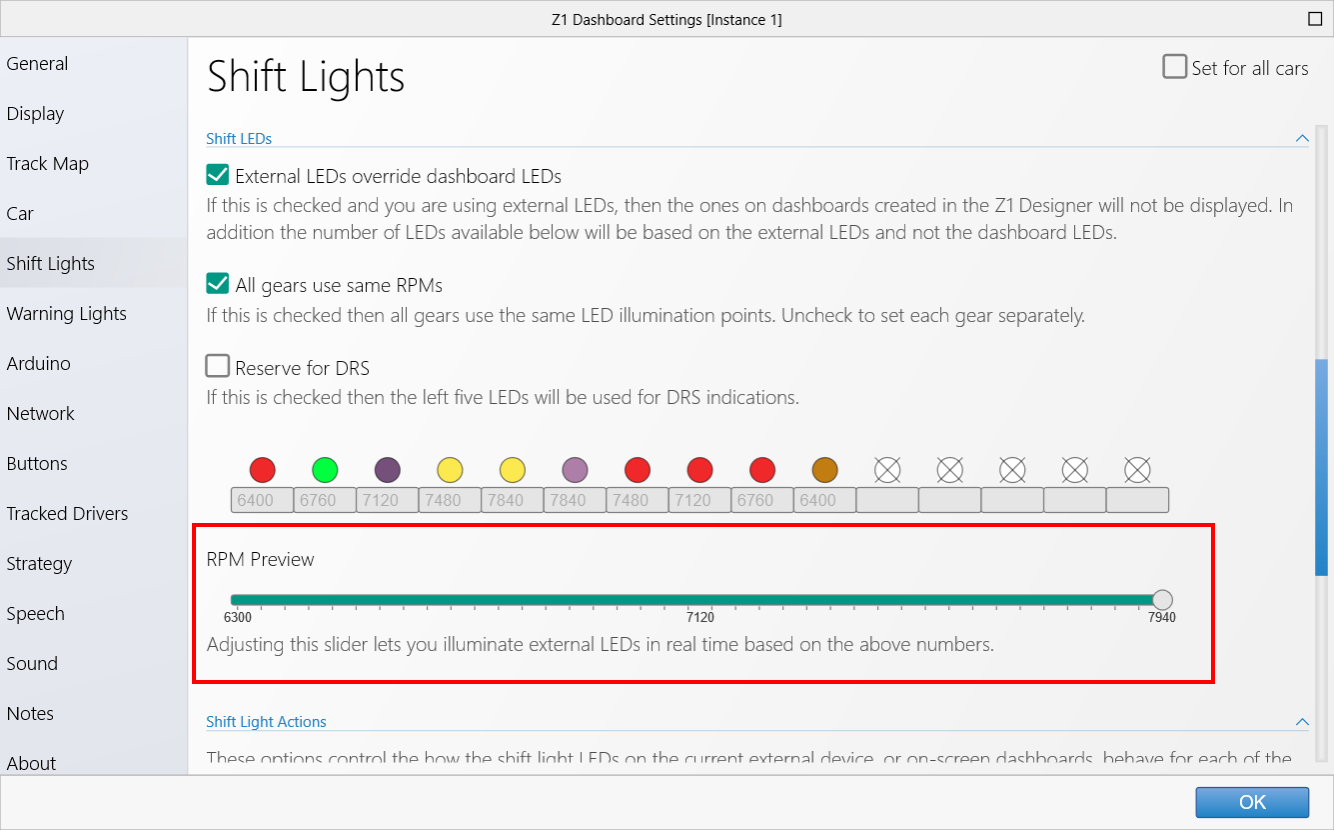 New Button Options: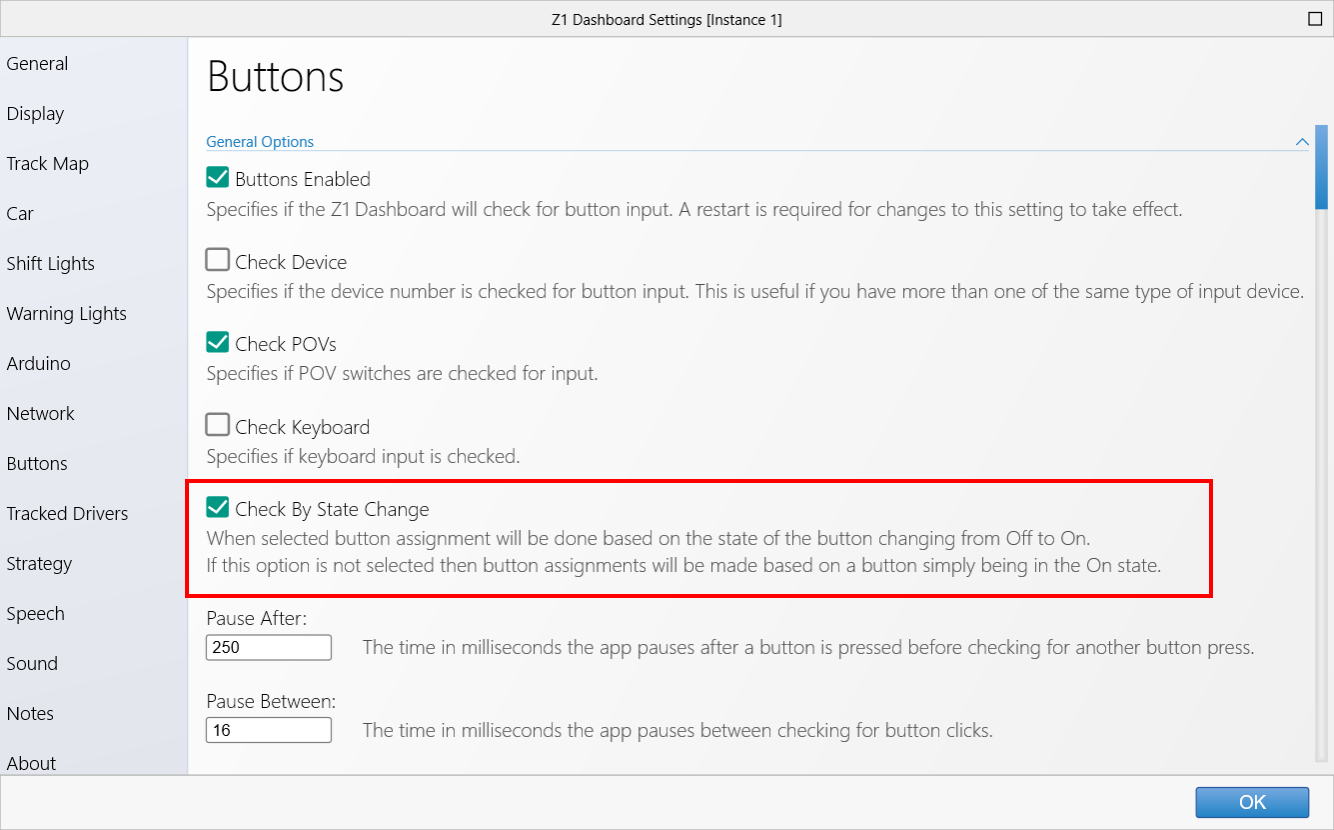 Arduino Baud Rate: