With each new version of the Dashboard software it gets better and more feature rich, and version 2021.3 is no exception! This list highlights some of the changes. For a full list of release notes please see the release notes page.

Codemasters F1 2021 Support
The Z1 Dashboard is now compatible with Codemaster's F1 2021 sim.

Dashboard Gallery
The Dashboard Gallery the new way to download dashboards for your car. You can search through all available dashboards using specific keywords, like F1, or GT3, or the name of the dashboard's designer, etc. You can also filter results by various categories or sims.

This allows us to place new dashboards online so they are immediately available to you for download. In addition you can upload your own dashboards through the Z1 Designer, making them available for other drivers to download.

You access the Dashboard Gallery by double clicking on any of the preview images in the Car tab of the settings dialog.

New Settings Dialog
The Settings dialog has been completely redesigned to make it easier to understand and navigate. As the Dashboard has grown over the years more and more options have been included. It was time for a complete redo of the settnigs dialog to make all the settings easier to understand.

Compatible with the Z1 Designer 2021.3
The Dashboard is compatible with the new tools in the Z1 Designer v2021.3 - conditional colors, conditional images and new warning options.

Compatible with Sim Lab Dash
The Z1 Dashboard is now fully compatible with the new Sim Lab Dash.



From $24.99!


Codemasters F1 2021: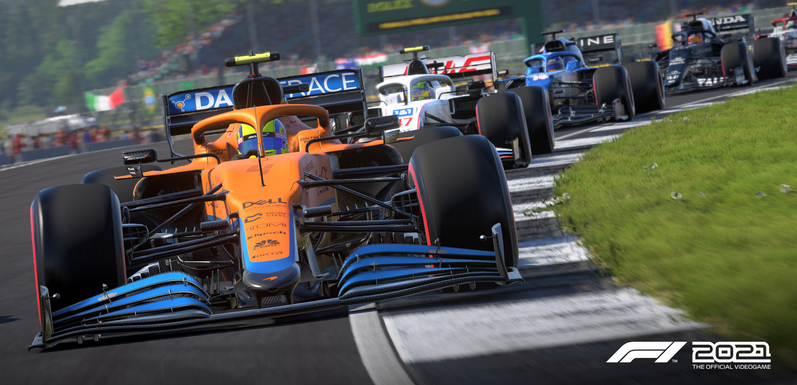 Dashboard Gallery: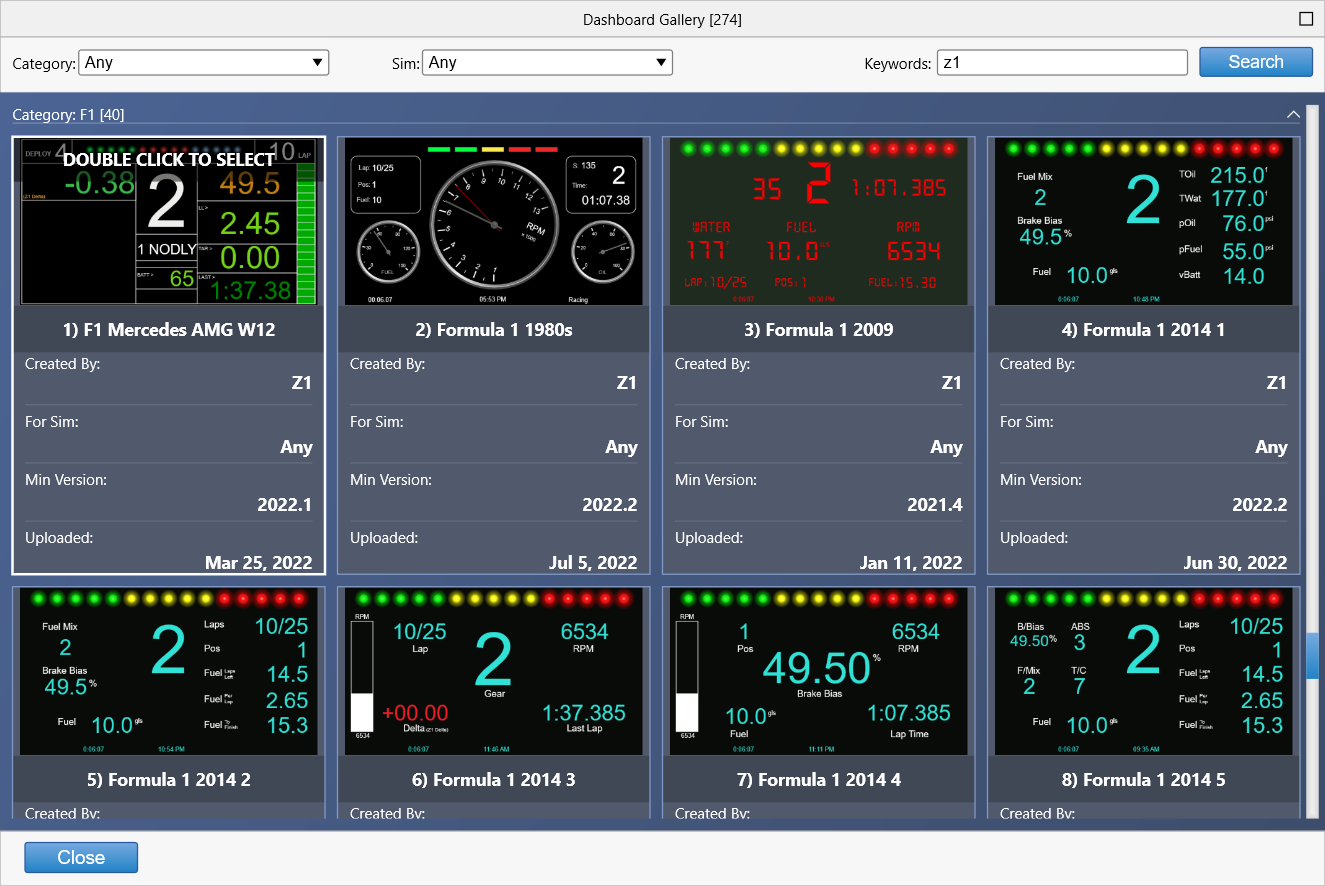 General Settings Tab: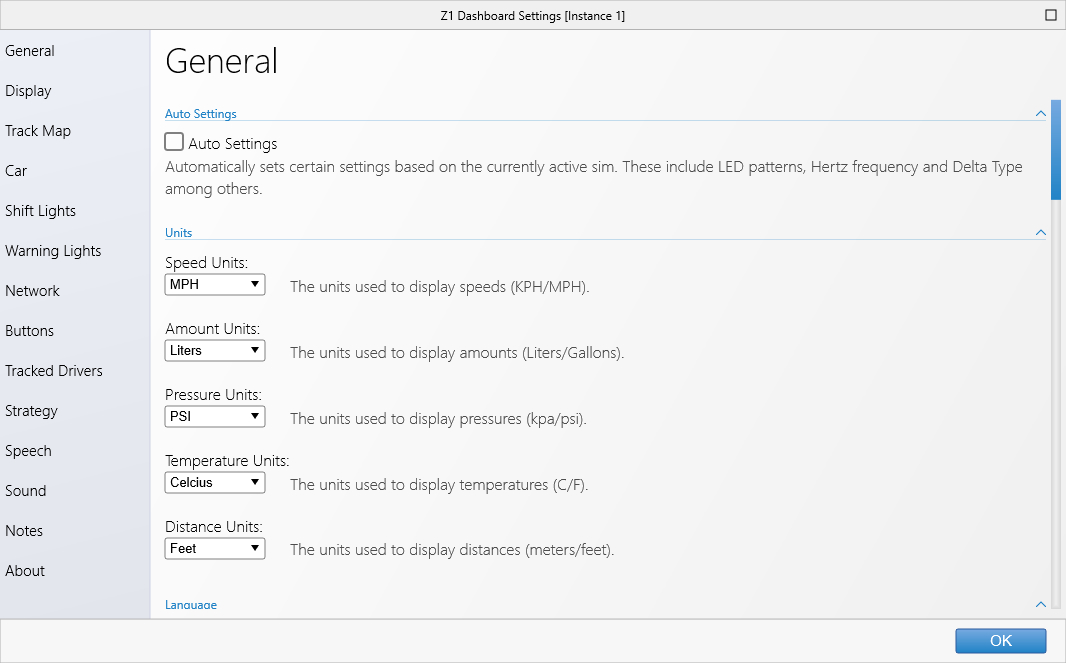 Car Settings Tab: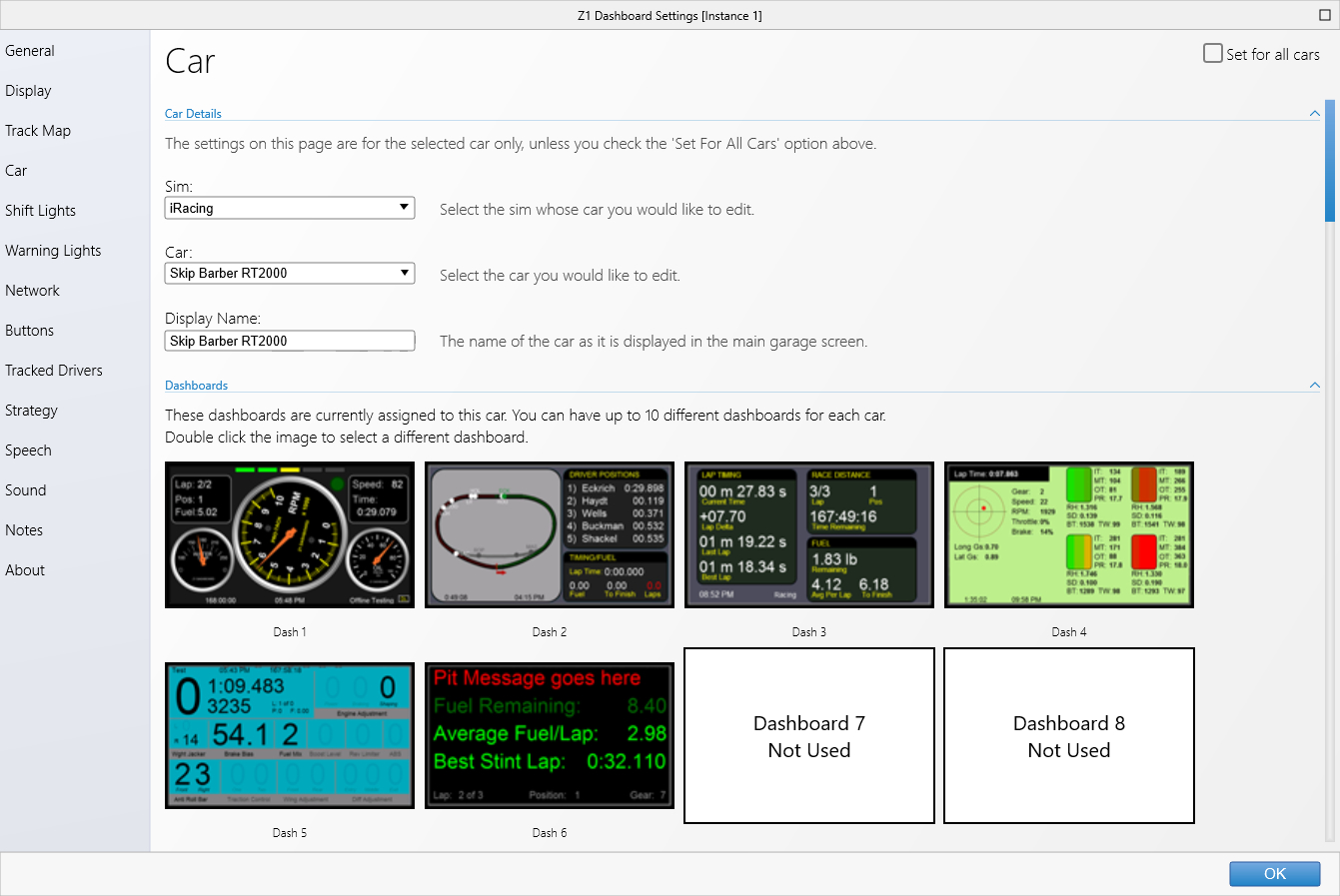 Warning Settings Tab: