With each new version of the Dashboard software it gets better and more feature rich, and version 2020.4 is no exception! This list highlights some of the changes. For a full list of release notes please see the release notes page.

New Dashboards
Three new dashboards: GT3 Dash 6 & GT3 Dash 6 DM (night version) and Dallara IR-01.

Support for Different Languages
The Z1 Dashboard can now be displayed in any language. You can select one of the default languages, currently English, French, Italian, Spanish or Portuguese, or you can also create you own language pack.

When you first run the Dashboard you will be asked for your preferred language. If you want to change the language after that, go to the General tab of the Settings dialog and select the desired language from the Language drop down.

New Graphics Engine
The graphics engine has been updated to use Direct2D for the garage screens, and some of the dashboards (standings dashboards, relative dashboards, ahead/behind, track map dashboards). This allows for better performance and display, as well as allowing for names with accented characters or non-English characters to be displayed properly in driver, car and track names. It also paves the way for new features that will allow for more flexible dashboard designs.

New Telemetry Format
A new telemetry data format, zodx and zodxl, is now being used with the Z1 software. This new format allows for more flexibility moving forward with regard to what data channels can be recorded. It also lets us include driver, car and track names that include non-English characters.

More External LED Support
The Z1 Dashboard is now compatible with various third party USB LED devices. It will auto recognize the device and do an LED check if it is compatible. The Shift Lights and External LED tabs in the settings dialog allows you to set the how they work.

Hertz Target
There is now a Hertz Target setting in the General settings tab. This sets the hertz frequency that the Z1 will request data from the sim. The default is 60 hertz. Higher numbers will result in higher CPU usage. Also note that the FPS target will be the lower of the FPS and Hertz target.

Shift Point Options
There are now options for settings both a rev-limiter point and shift point. These are in the Car 1 tab. They replace the previous Flash At option. If you set the Auto Rev Limiter to Yes then these values are set automatically by the Z1, based on the sim where possible. Settings Auto Rev Limiter to No allows you to enter user defined values for these two options.

You can also choose to flash either the screen background or screen shift lights, at three different speeds, when the rev-limiter or shift point is reached.



From $24.99!


Dallara IR-01 Dash: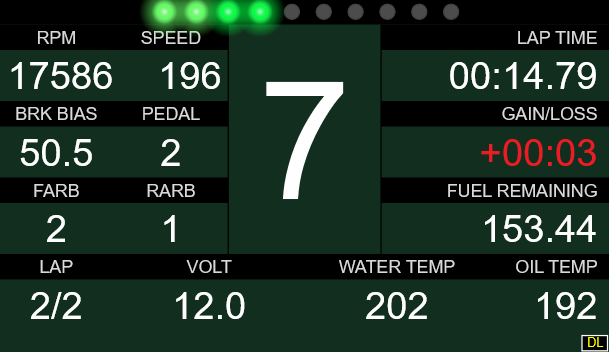 GT3 Dash 6 DM: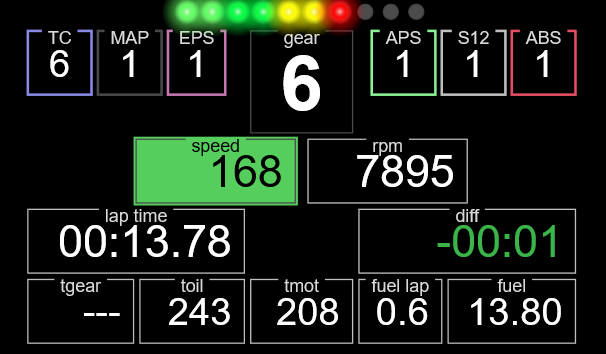 GT3 Dash 6:



Multi-Language Support 1: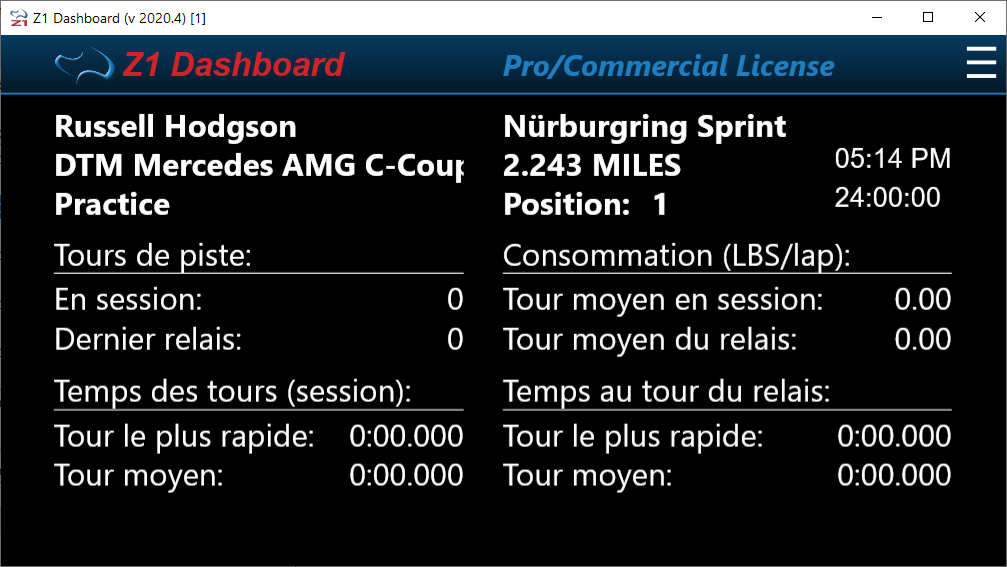 Multi-Language Support 2: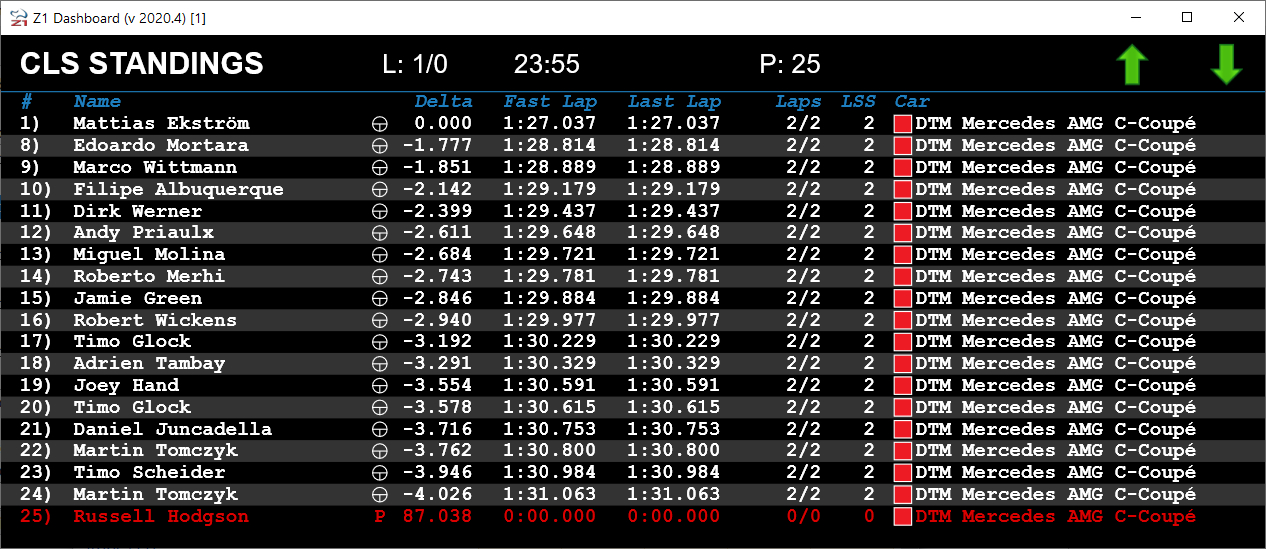 Multi-Language Support 3: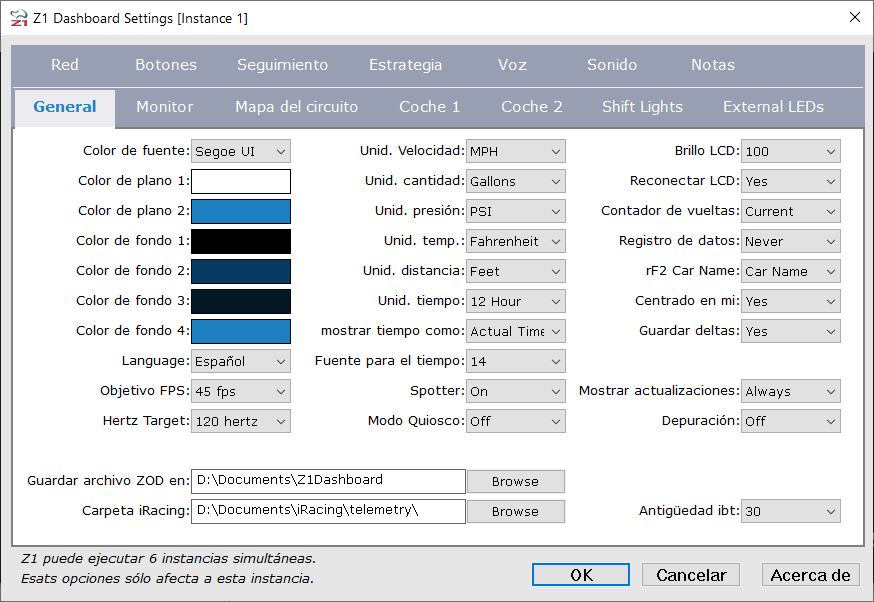 External LED Support: