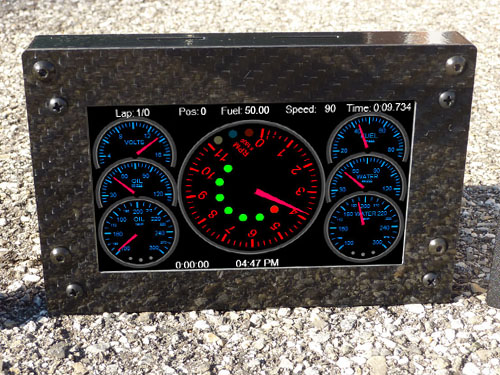 This is the Z1 LCD Screen mounted in an aluminum box powder coated in the chosen color.
The box has screw holes for 6x32 screws on the back for easy mounting into a cockpit, etc.
The icons and functions of the screen are controlled via 3 buttons from a joystick or wheel (not included).
This includes:
• Z1 LCD Screen
• Mounting box
• USB connection to your computer
* The Z1 software is automatically added to the cart. If you already own the software you may remove it from the cart