Need a screen to run the software on? The Z1 LCD Screen box is the perfect solution. The software is designed with this box in mind, matching its 480 x 272 pixel resolution and touch panel for maximum results.

Highlights:
• Small and compact display
• Can easily be permanently integrated into your sim racing cockpit
• Resistive touch panel works when wearing racing gloves (unlike phones or tablets)
• Single USB connection makes connecting to your PC easy.
• Wired connection prevents lag, dropped connections and interference from outside applications as occurs on phones and tablets.
• Reduced CPU load due to onboard circuitry.

LCD Box specs:
• Screen Resolution: 480 x 272 pixels (16 bit color)
• Box Construction: powder coated aluminum.
• Height: 86mm (3-3/8 inches)
• Width: 130mm (5-1/8 inches)
• Depth:20mm (13/16 of an inch)
• Weight: 175 grams.

• Rear holes are on a rectangle 119mm wide and 59mm high. They use 6/32 screws.

Download the drivers here.

Requires one USB connection to your computer.



LCD Box (Gloss):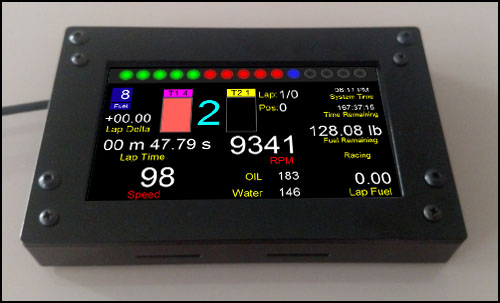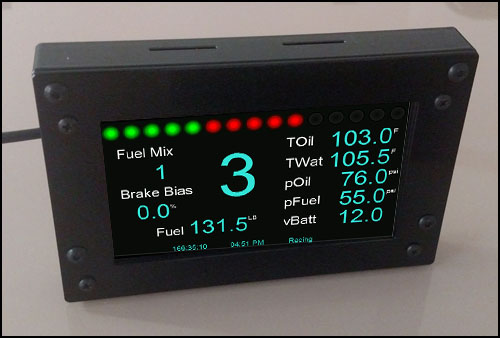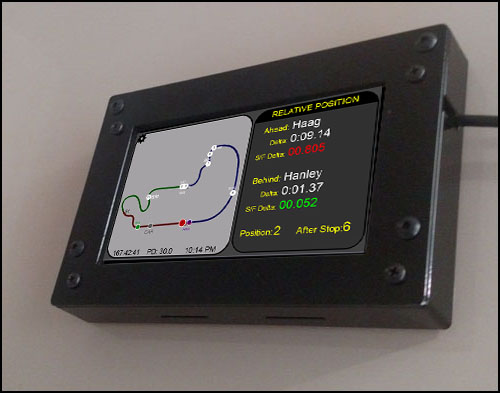 LCD Box (Flat Black):