With each new version of the Analyzer software it gets better and more feature rich, and version 2021.3 is no exception! This list highlights some of the changes. For a full list of release notes click here.

Multiple Lap Support
You can now have multiple laps open at once in the Analyzer. This allows you to view them all in the traces, or the analysis screens. You can use the Shift and Control keys in the Open Lap dialog to select the laps or range of laps you want to open, making it easy to open the desired laps.

Channel Reports
The is latest feature is an Excel style spreadsheet that lists all cuurrently opened laps. You can then choose what data channels, custom channels or math channels you want to display in the columns. Each cell will display the minimum, maximum and average value of the selected data channel for the specified lap. This allows you to easily compare data across multiple laps and see how it varies over time.

You can create as many channel reports as you like. Saved channel reports can be easily opened by selecting their name from the drop down within the Channel Report window.

Lap Data Window
The Lap Data window has been redesigned to display a list all the currently opened laps. You can specify which ones should be displayed in the traces by selecting the checkbox underneath the 'options' column. You can also specify which lap is considered the 'main' lap by clicking on that lap anywhere in its row. The main lap is always shown the the traces. It will also be the one shown in the Data Tiles, Histograms and Scatter Plots. To close an opened lap, double-click the red X under the 'options' column.

Analysis Screen Updates
The Lap Overview and Driving Line analysis screens have been updated to allow for multiple laps to be displayed. The laps displayed are based on the information in the Lap Data window. For the Lap Overview screen this shows the various sections, and optimal lap time.

The Driving Line analysis can now show all the lines from the loaded laps. This makes it very easy to see where you are most consistent, and where you can concentrate on imporving your line.

F1 2021
F1 2021 by Codemasters is now supported for both recorded laps and live telemetry.



From $24.99!


Channel Reports: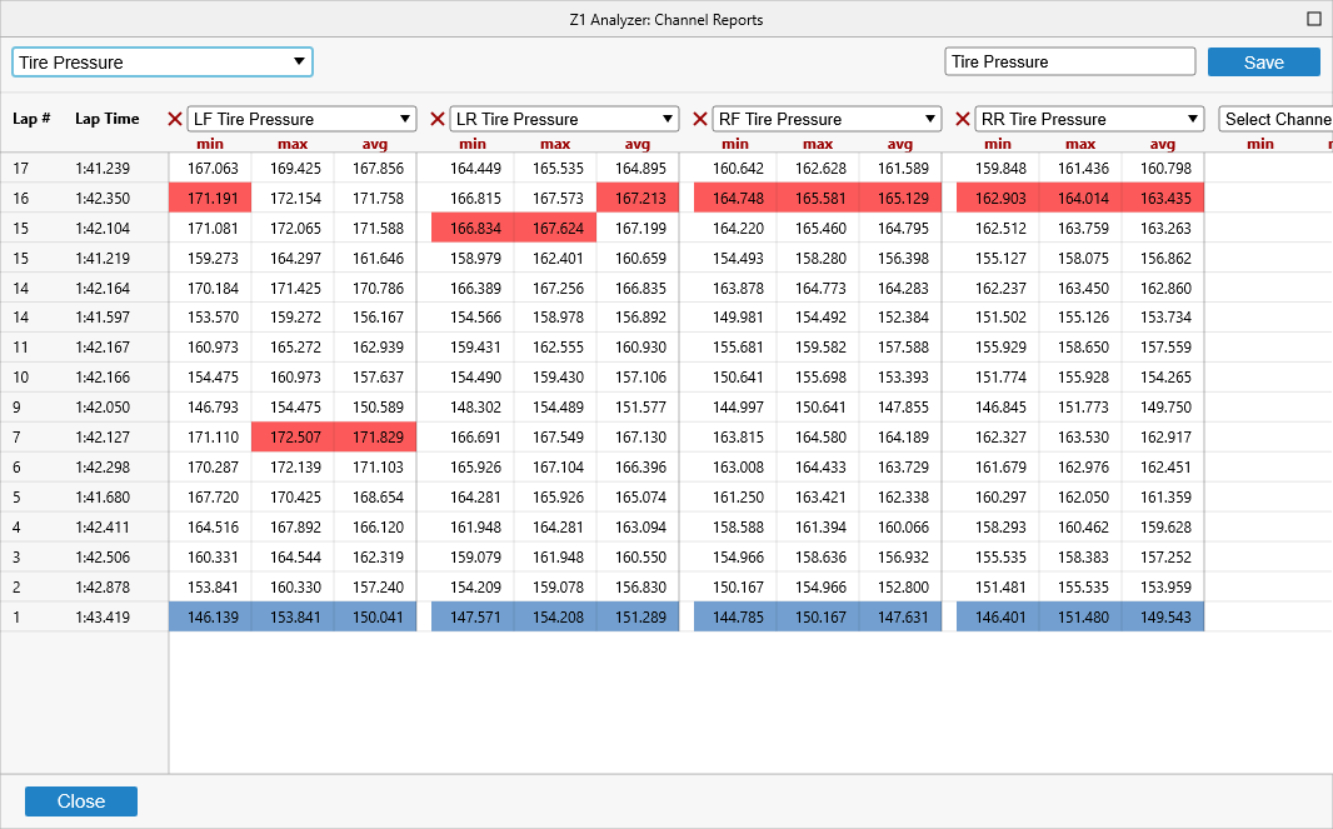 Lap Data Window Updates:




Driving Line showing Multiple Laps: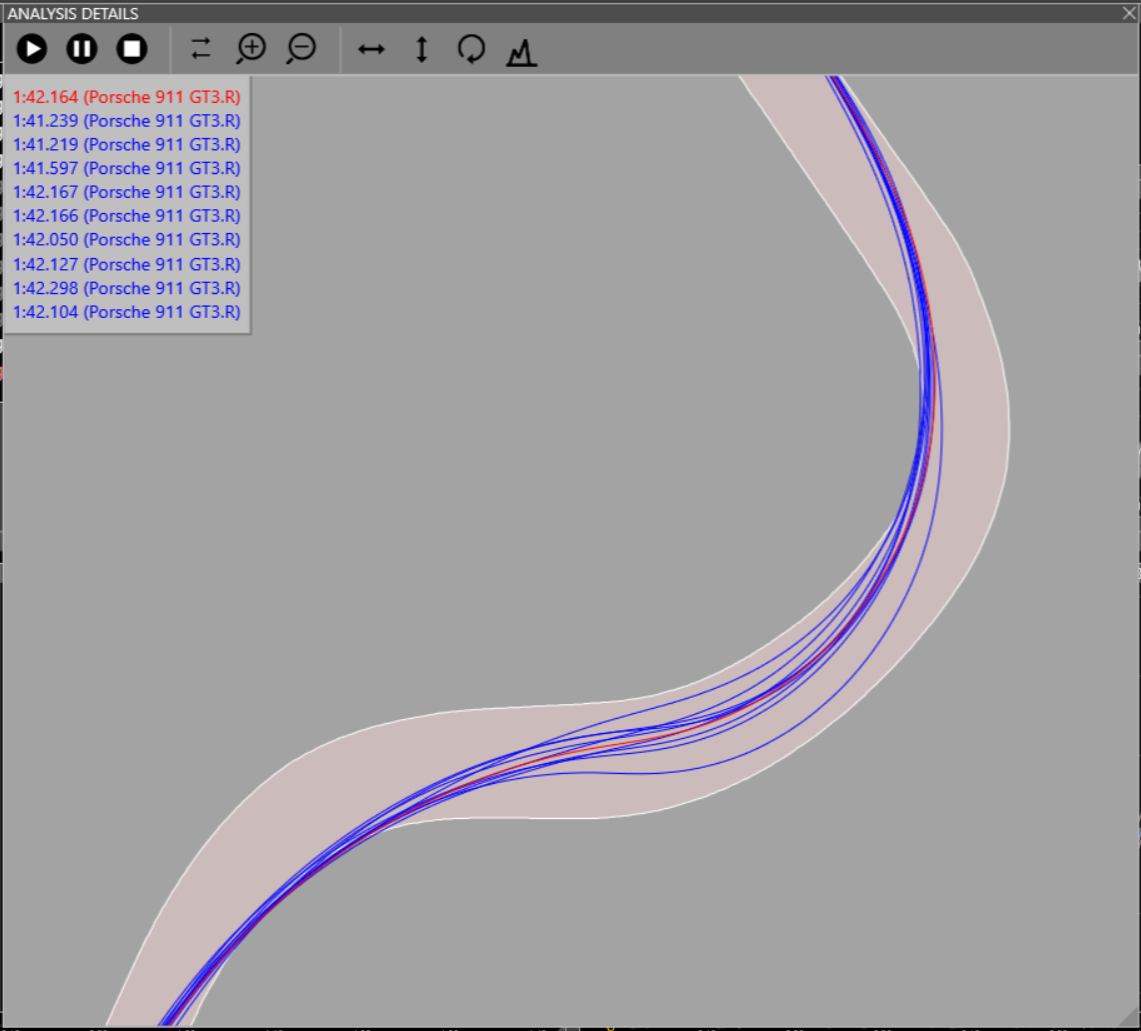 Lap Overview Analysis Updates: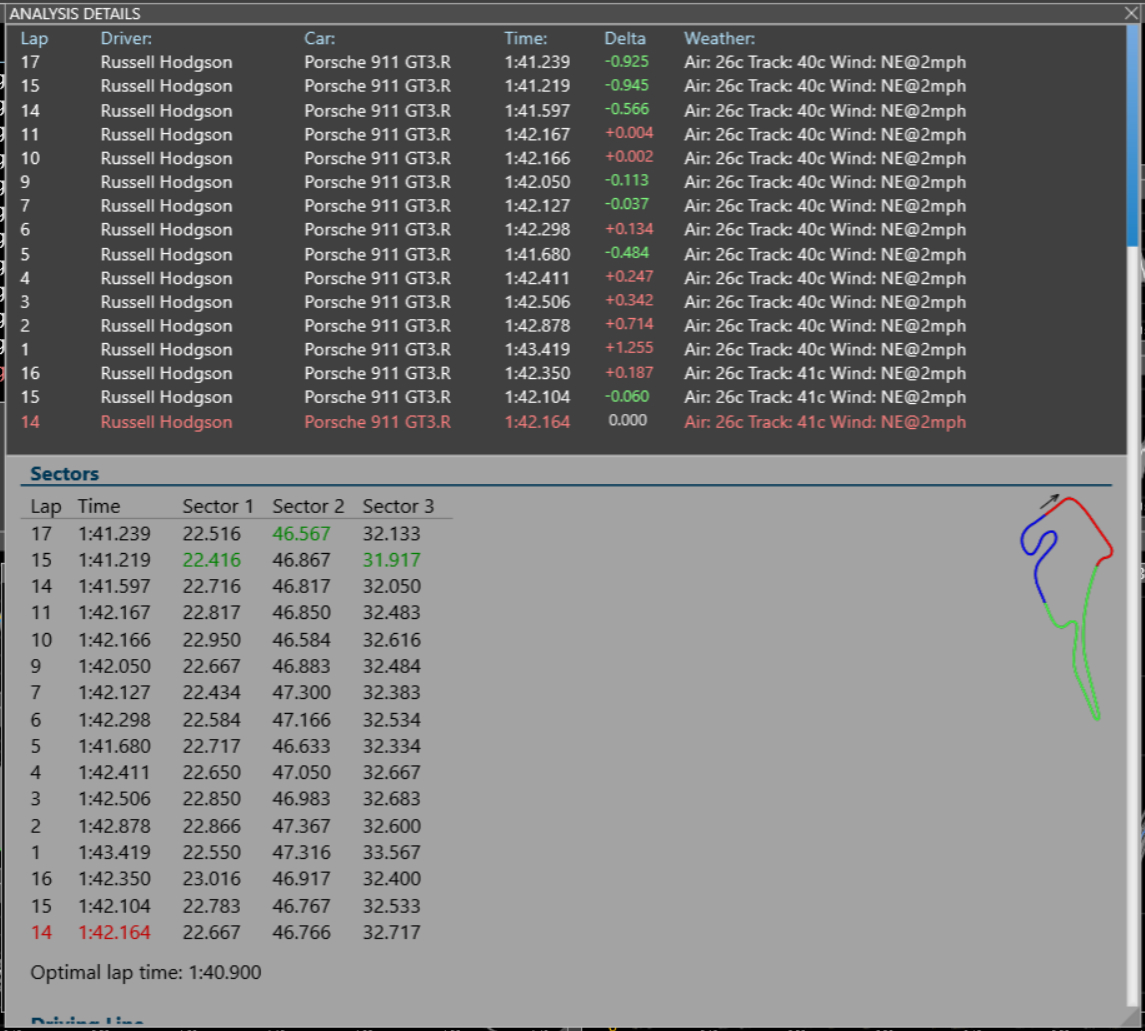 Codemasters F1 2021: