With each new version of the Analyzer software it gets better and more feature rich, and version 2020.1 is no exception! This list highlights some of the changes. For a full list of release notes click here.

Direct2D
The entire Analyzer graphics engine has been rewritten using Direct2D. This replaces the older cairo graphics engine. This change will allow for improved performance of the Analyzer, and more efficient usage of the GPU when rendering. In addition it will open the door for many future improvements that would not have been possible using the old cairo rendering engine.

Graphical Improvements
The rewrite process for Direct2D allowed us to update the display of many of the components to bring a more cohesive look to the entire Analyzer. These updates include the display boxes in the analysis screens, smoother scrolling of track maps, and improved performance during live telemetry.

Additional Help Videos
Our YouTube channel has many helpful videos explaining how the Analyzer works. We have added links to these videos in the Analyzaer making it easy for you to quickly view them so you can get the most out of the Analyzer.



Just $24.99!


Direct2D Improvements: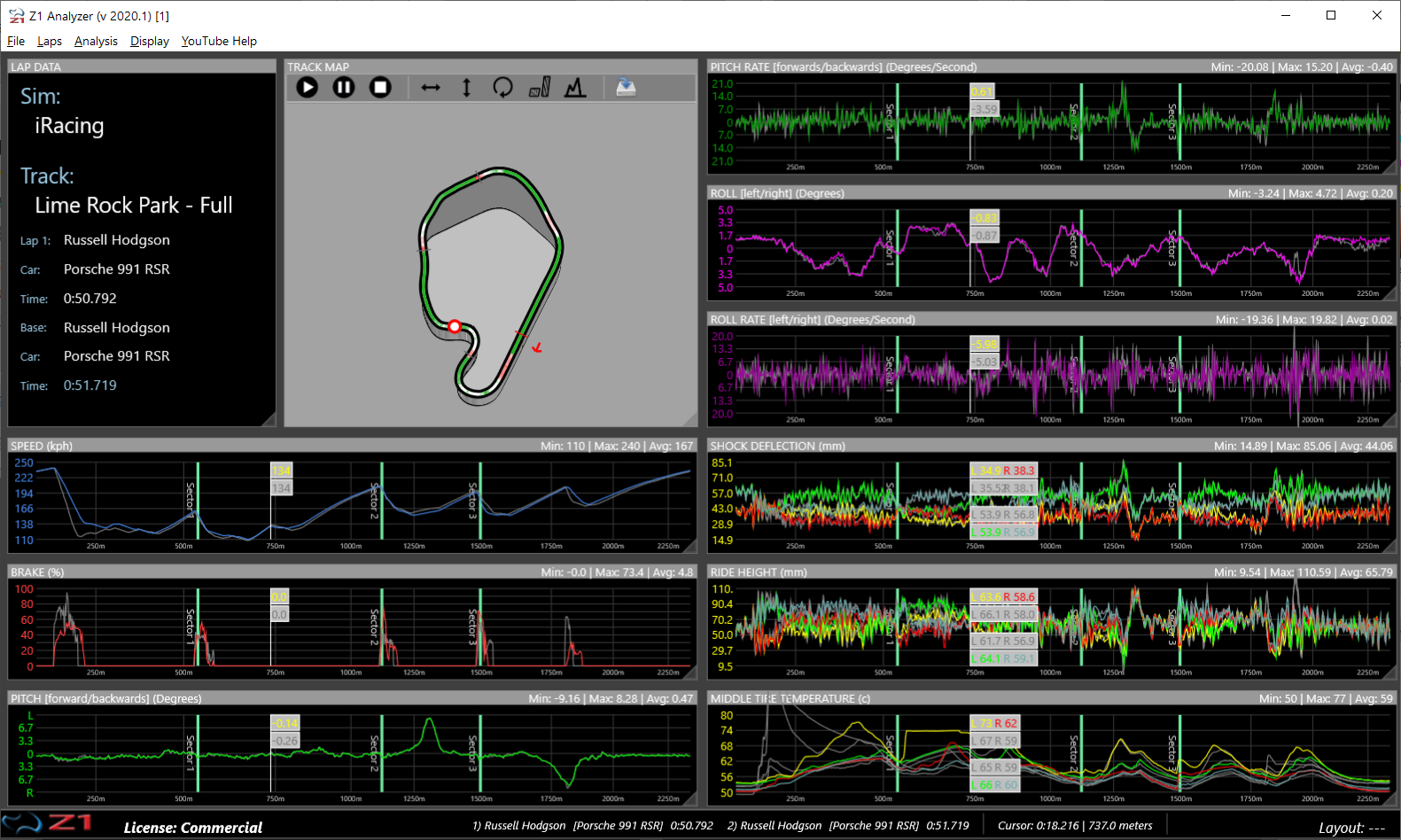 Direct2D Improvements: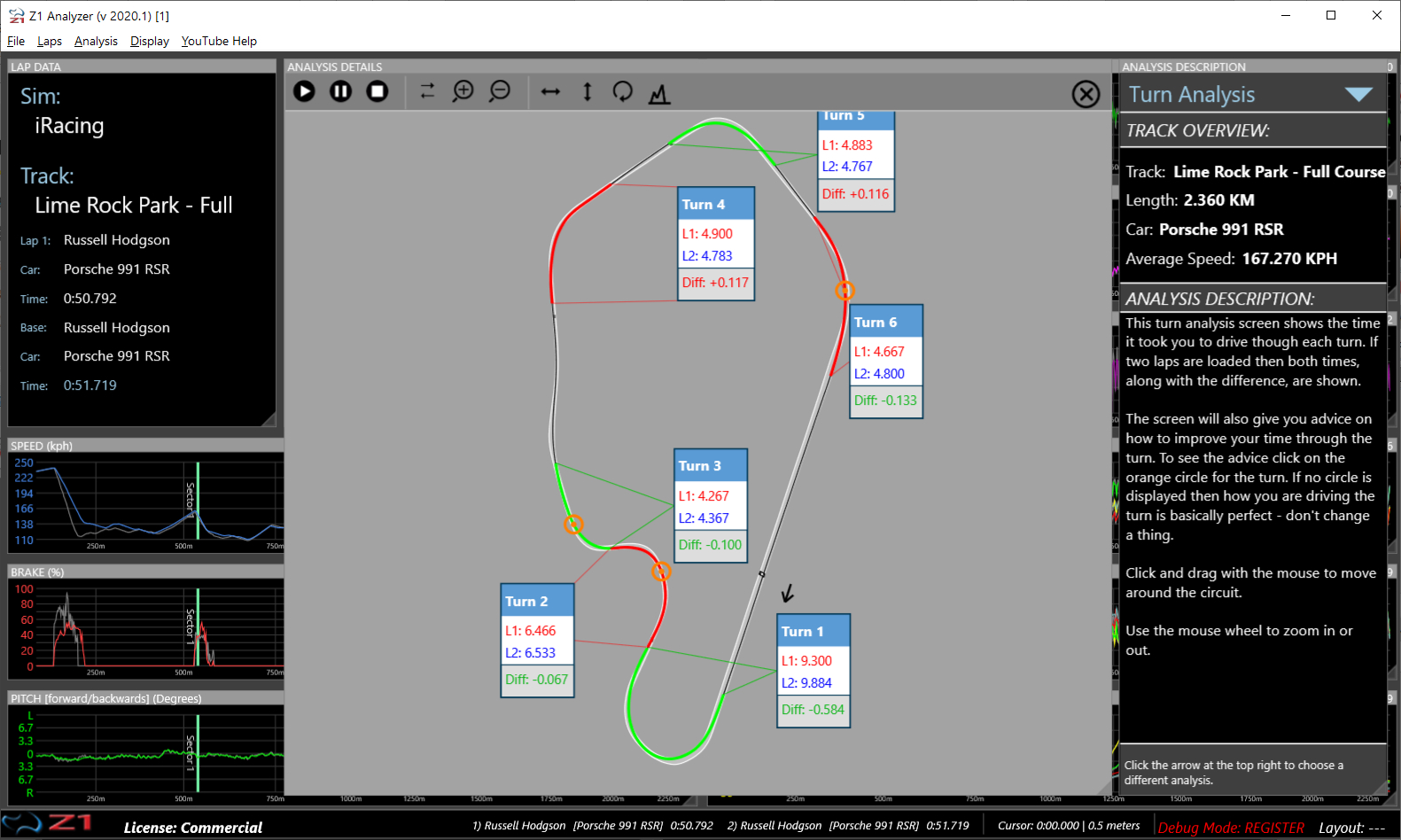 Graphical Improvements: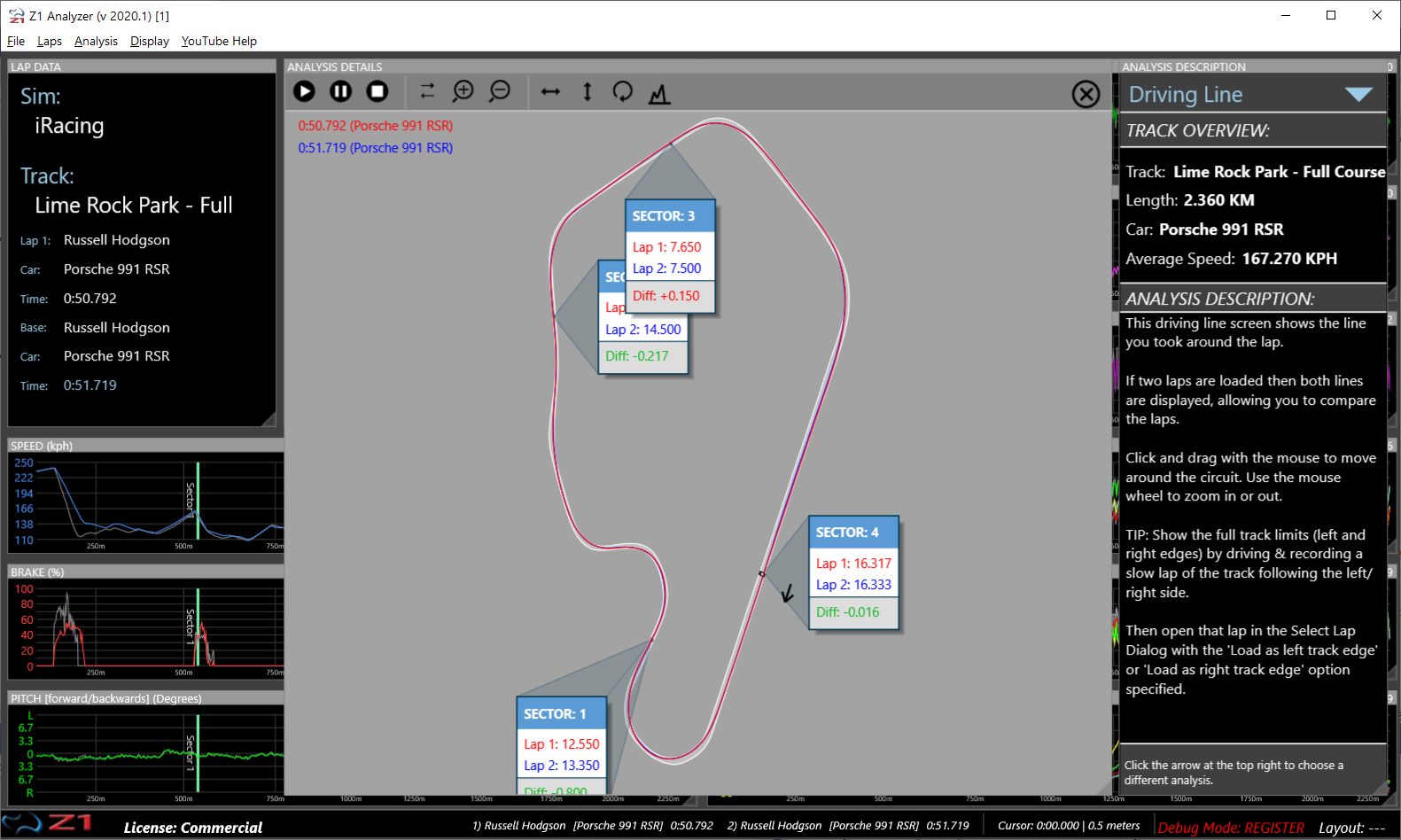 Graphical Improvements: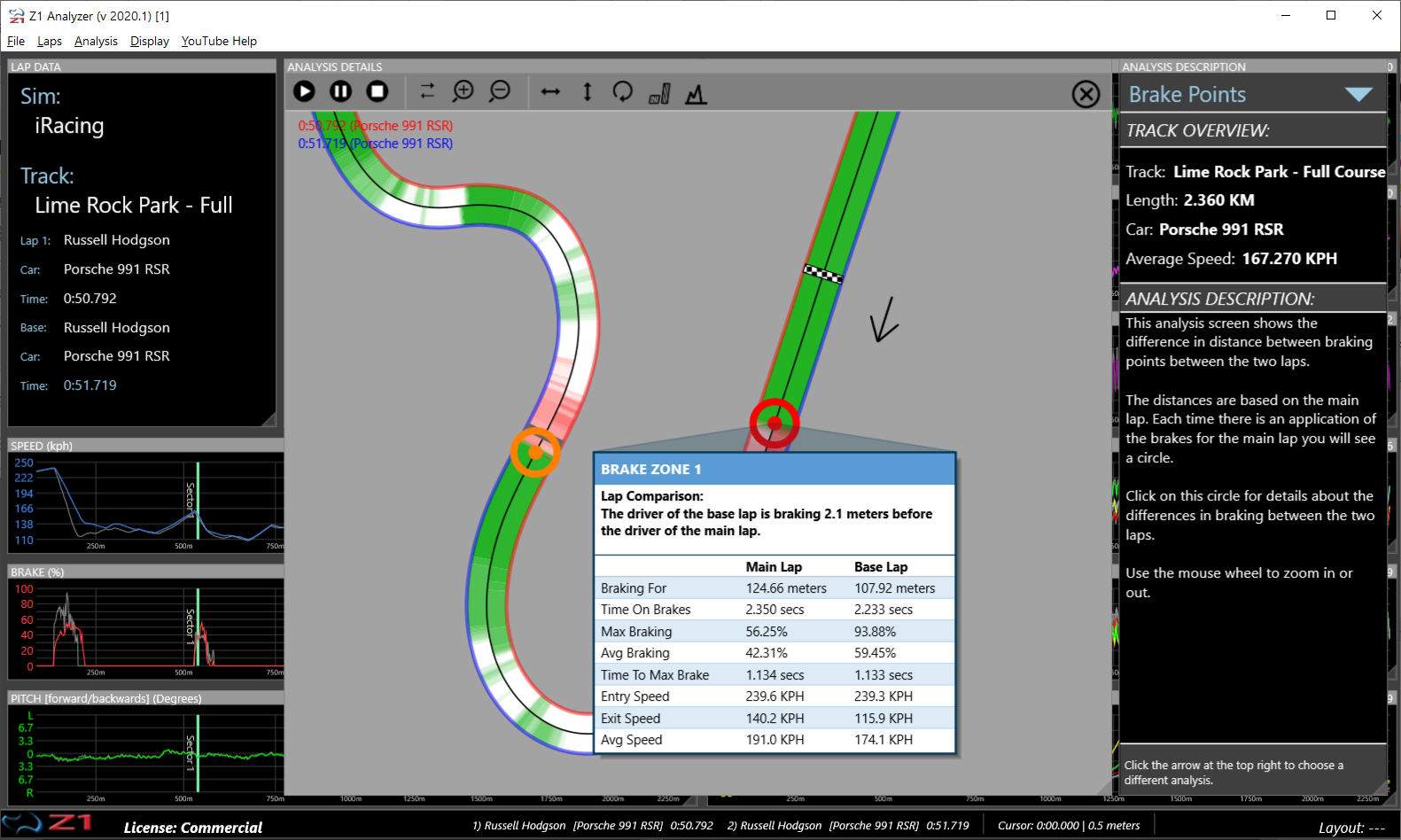 YouTube Help Videos: