With each new version of the Dashboard software it gets better and more feature rich, and version 4.18 is no exception! This list highlights some of the changes. For a full list of release notes please see the release notes page.

Eight New Dashboards
There are eight new dashboards in version 4.18. Siz of them are for the Inday Car: the Indy Car 2019 Short Oval Qual, Indy Car 2019 Short Oval Race, Indy Car 2019 Speedway Qual, Indy Car 2019 Speedway Race, Indy Car 2019 Road Qual, Indy Car 2019 Road Race.

Then there is the GT3 Dash #5. This is intended for cars like the BMW M8 GT car.

Finally the new Position And Fuel dash. This displays lap, position and fuel information in a large easy to read format.

Track Temperature
The track maps have been updated to include the average track temperature in the top right corner. The two exceptions to this are track maps 6 and 7. They do not include this data because it is already displayed in the weather section of their displays.

Improved Time Display Options
There is now an option in the General tab of the settings dialog called 'Time Units'. This lets you choose if time is displayed in a 24 hour or 12 hour format.

In addition you can now choose if you want the displayed time to be the time within the sim, or the real world time. The new 'Display Time As' setting in the General tab allows you to select the desired time. Note not all sims support sim time. If they do not then the sim time will be displayed as 00:00.

Updated Weather Dash
The Weather Dash will now display the time within the sim at the top of the dash, if the sim supplies that information.



Just $24.99!


Indy Car 2019 Road Race Dash: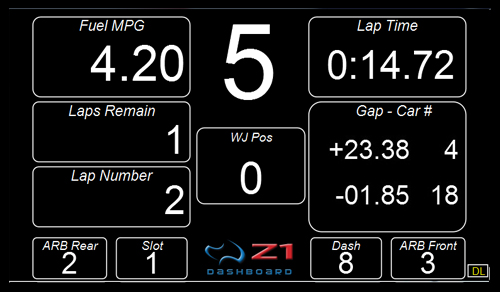 GT3 Dash 5: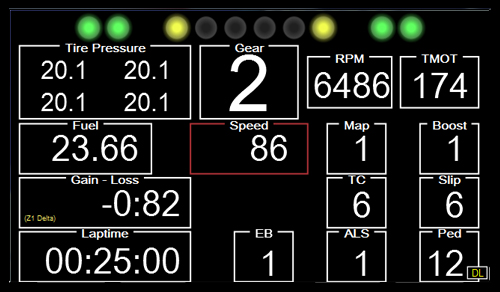 Position and Fuel Dash: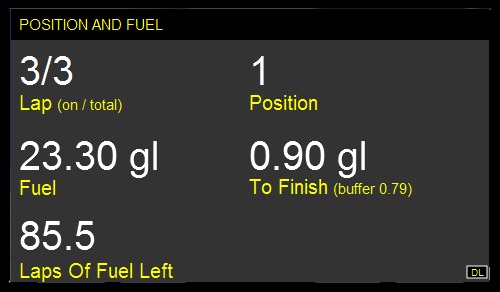 Track Map Temperature: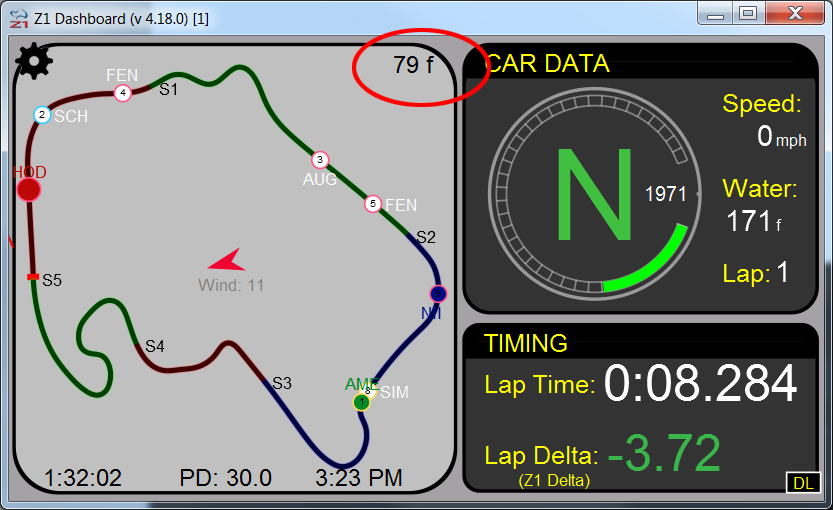 General Time Settings: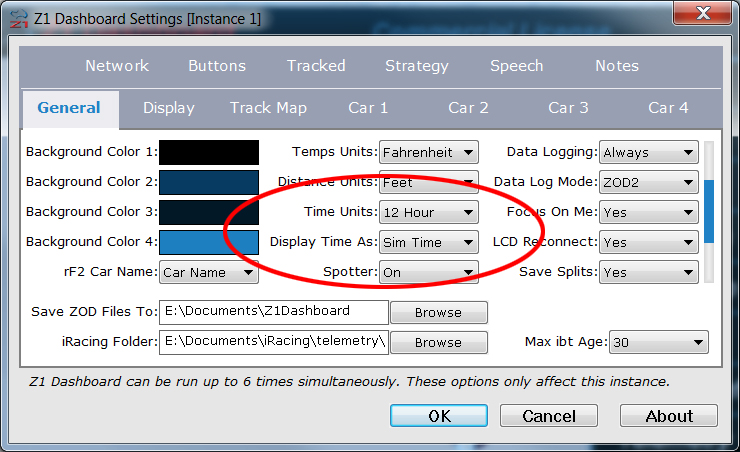 Updated Weather Dash: