With each new version of the Analyzer software it gets better and more feature rich, and version 1.14 is no exception! This list highlights some of the changes. For a full list of release notes click here.

Data Channels Display.
Added 'Data Channels'. A data channel is a small numerical display of any of the available data channels within the Z1 Analyzer. It will display the current value of the selected item. For example displaying Throttle will give you a number between 0 and 100. Displaying Speed will give you a number between zero and your maximum speed. Data channels that are assigned to wheel or tire data will display four numbers, one for each wheel or tire. The number display is associated with the current location selected in the track, or your location when running live telemetry.

You create a data channel display by selecting 'Add Data Channel' from the Display main menu, or type the CTRL-D key combination. Once displayed you can move and resize the data channel just like you would any other trace. To change what is displayed in the data channel, right click on it and choose the desired option.

Title On Top.
Added a new setting called 'Title On Top'. When this is turned on the titles for each trace will be displayed on the top of the trace, as opposed to the left side as was the case in previous versions. This allows for a longer description of the trace being displayed. This option is turned on by default. If you would prefer the titles on the left as in previous versions then uncheck this option.

Revamped Colors Tab.
The Colors tab has been revamped. The various colors are now grouped into sections based on their purpose. These sections are loosely based on the right-click popup menu displayed in the traces. In addition, several new customizable colors have been added. These include those for the trace title background, border, text and header color; various track map colors, and default grid and background colors.

New Data Channels.
Engine Torque is now available as a data channel for those sims that support it (Currently rFactor 2 and Project Cars 2). Camber is now supported for Assetto Corsa.



Just $24.99!


Data Channel Display: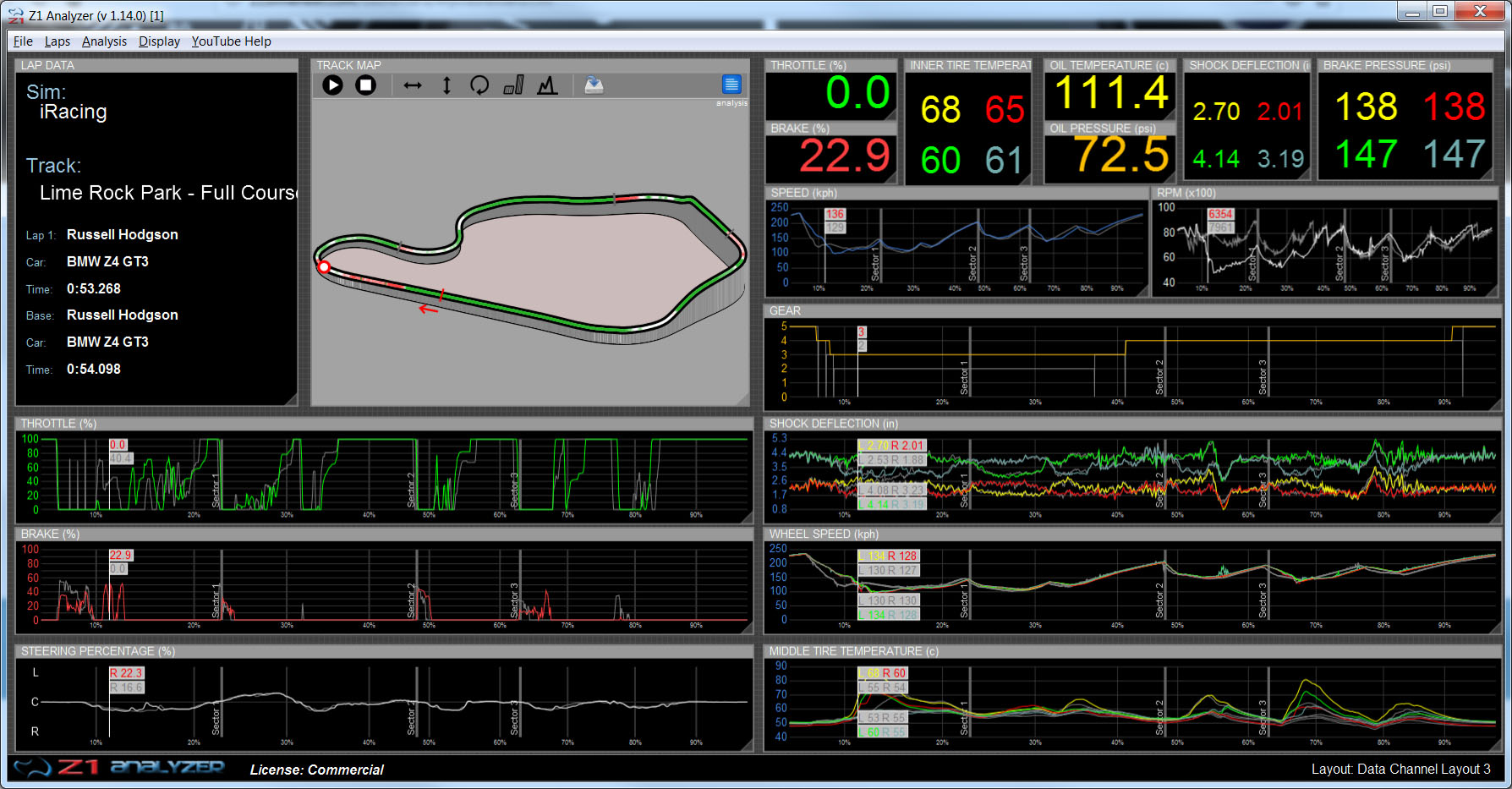 More Display Options: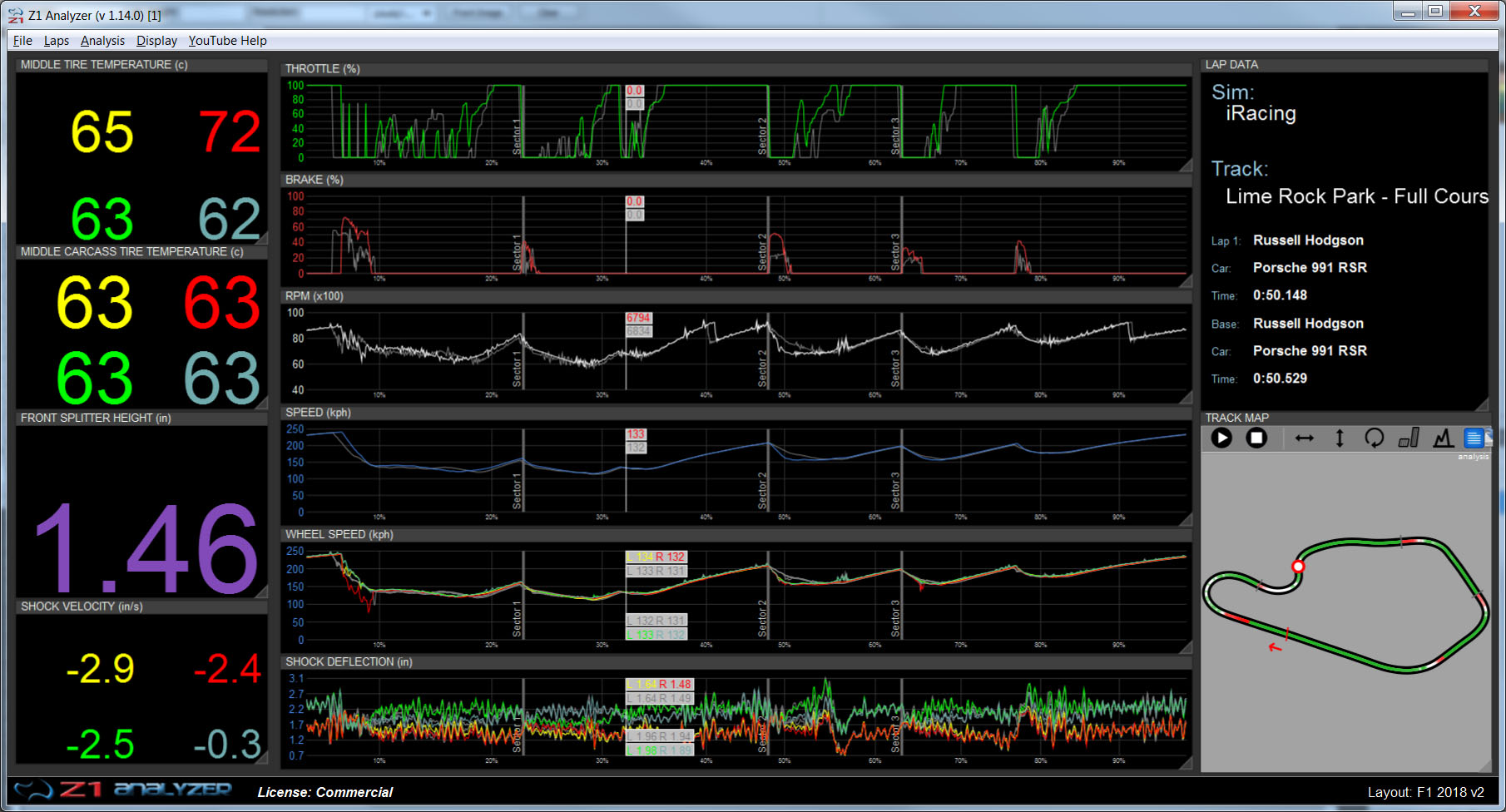 Titles On Top: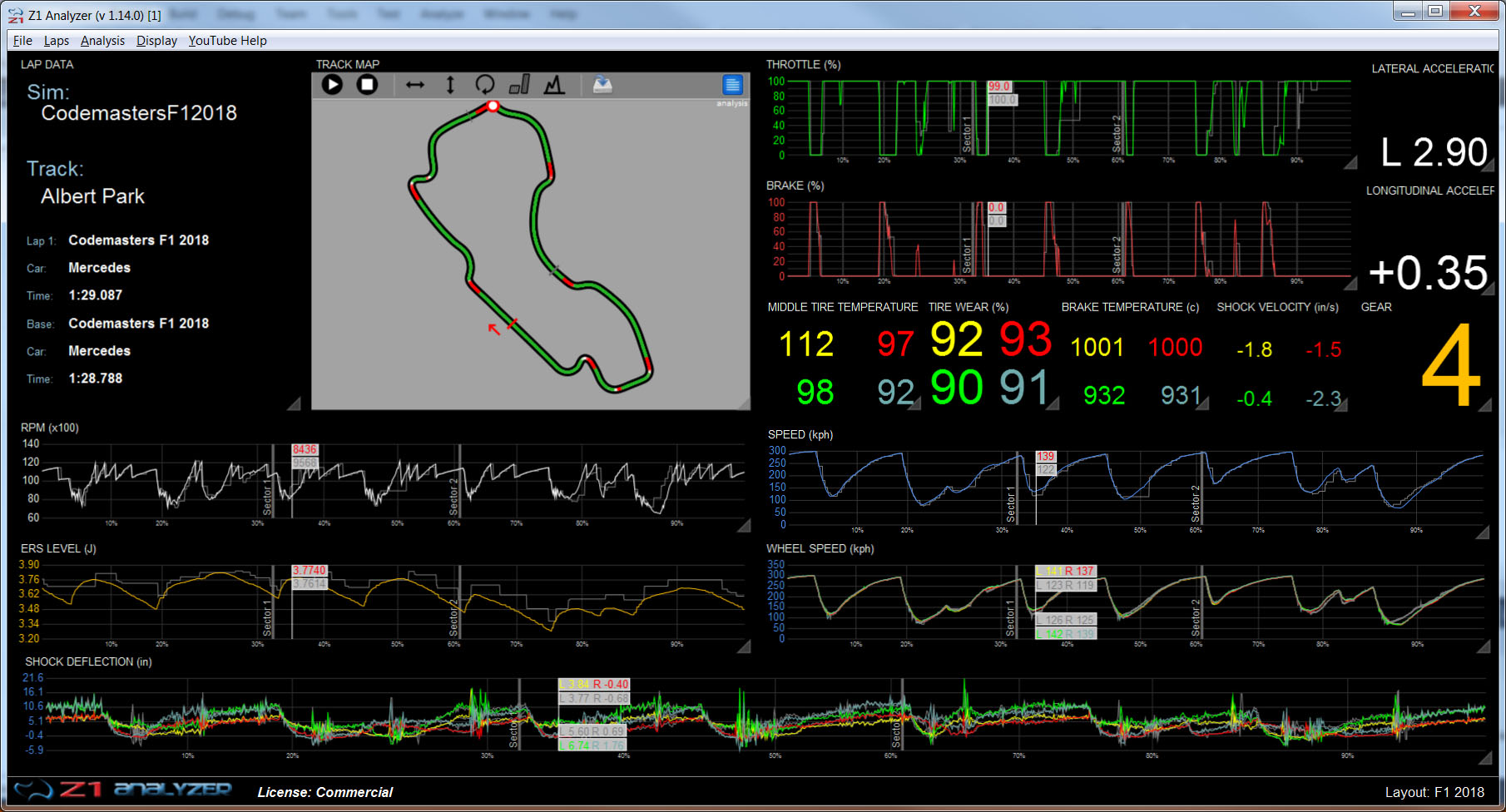 Revamped Colors Tab: